Virtual vs. Real Life Communication: What Do Workers Prefer?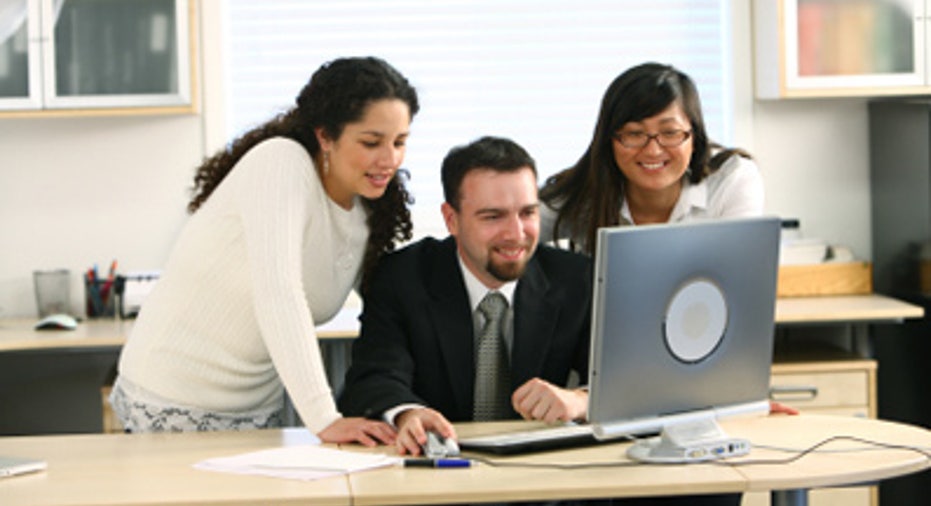 Men and women don't see eye to eye on the benefits of virtual communication. New research has found that men are more likely than women to say that electronic communication improves productivity.
Overall, 62 percent of men say electronic communication increased their productivity compared with just half of women. Additionally, 43 percent of say that virtual communication helps to improve workplace relationships, while just 8 percent say it hurts relationships.
Researchers also found there were differences among age groups when it comes to seeing the value of electronic communication. Sixty-five percent of respondents between the age of 25 and 34 say virtual communication increases productivity.  However, that number shrinks to 52 percent when it comes to respondents ages 35 and older.
While workers may be skeptical of virtual forms of communication, those technologies are growing at work. Forty percent of workers say they worked with someone for an extended period of time without ever meeting that co-worker in person or talking on the phone.
"When it comes to increasing workplace productivity, it's clear that tools like email and instant messaging help, but don't replace personal collaboration," said Charles Var, vice president of marketing for TrackVia, which conducted the research. "Context also matters as people's preference for communication appears to change based on what they're doing."
Despite growing use of electronic communication means, workers say they still prefer face-to-face communication in the office overall. Sixty-nine percent of respondents say that they prefer sharing positive information face to face, while 63 percent say they prefer to share negative information in person.
The research was based on 300 surveys conducted by Amplitude Research.
Follow David Mielach on Twitter @D_M89 or BusinessNewsDaily @bndarticles. We're also on Facebook & Google+.