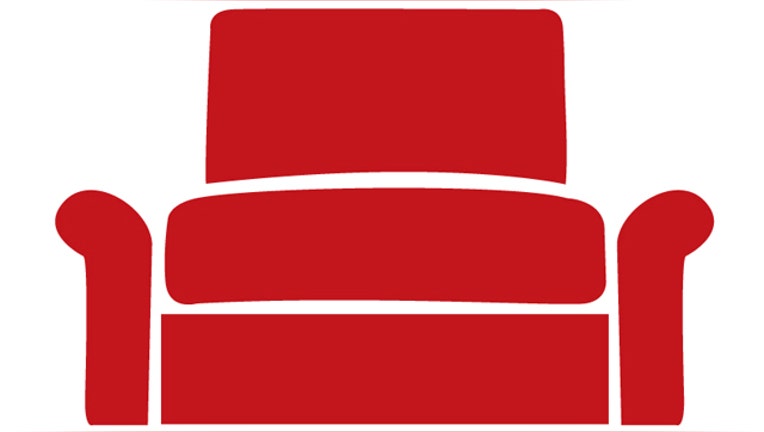 Last week I had a chance encounter with one of the true icons of the business world, Sir Richard Branson, founder of Virgin Group.  We happened to be seated next to each other on a long flight and never one to miss an opportunity, I struck up a conversation. I asked the British magnate and adventurer if he would mind sharing some of his thoughts on the jobs situation in America. Much to my delight, he gladly agreed,  he took a little time to think about my questions and then indulged me with a 20-minute interview.
As chairman of the Virgin Group, Branson oversees more than 400 companies and charitable organizations worldwide, making him intimately familiar with the issues surrounding employment. When it comes to America, his greatest concern is that we have become so consumed with competing in the rat race that weve lost our sense of balance. Branson challenged me to question whether our live- to-work mentality really serves us well. American companies need to be braver and more proactive in addressing balance, he said.
Branson suggested that those who are out of work or underemployed take the opportunity to better create balance in their lives. In light of this, I asked him to share some ideas on how to best make the most of unemployment. He started with the disclaimer that all situations are different, but continued to stress most people have more options than they realize, particularly young Americans.
If I Lost Everything Tomorrow...
At the outset of our conversation he turned to me, smiled, and said, What you really want to know is what would I do if I lost everything tomorrow? So, in answering his own question, Branson replied: If I lost everything tomorrow Id borrow money from a friend, buy a plane ticket--preferably on Virgin Atlantic--and head to a country like to Bali or Brazil. When I asked why, he said its all about finding opportunities and said these two countries have tremendous opportunity right now.
Whether at home or abroad, Branson is right, its all about ferreting out opportunities. There is always work to be done said Branson, you just have to figure out what it is and start banging on doors. Branson said that finding opportunities always starts with figuring out what people need, but arent getting.
He also emphasized tapping into your personal network. He advised starting with those who know you best because they are the ones who can most readily point you in the right direction. You will likely be surprised at the opportunities that exist within your network and have yet to be tapped. Its a matter of keeping your eyes open and being willing to explore the possibilities.
Celebrate the Opportunity of Unemployment
For unemployed workers in the process of determining what opportunities to pursue next, Branson suggested they use the time to do something for themselves. In fact, he believes that Americans should celebrate being out of work. He went on to explain (albeit in a tongue-in-cheek manner), that its a chance to step out of the rat race and do something for you. Branson very emphatically stated that the amount of vacation employers in this country give is a sin so take the time while you have it to get to those personal goals youve let slide over the past several years. We are a work-obsessed nation where the anemic economy has brought more job cuts and belt tightening forcing employees to work harder than ever. Always the optimist, Branson said that if you are lucky enough to be out of work, you should take the opportunity to better yourself.
Make a Difference
When I asked Branson about the values he most espouses, one of the first things that came to his mind was making a difference. This personal value for making a difference is evidenced by the fact that the oldest of all of Bransons enterprises is Virgin Unite, a nonprofit entity that began as the Student Advisory Centre when he was the publisher of Student magazine, his first venture.
There are all kinds of opportunities to make a difference and these opportunities may even lead to future job prospects. From volunteering at inner-city soup kitchens to teaching English in third world countries, Branson believes the opportunities are out there. The key is to figure out what is meaningful to you. There is no doubt that at least one of your local community organizations could use an extra set of hands. Who knows, maybe you could make that connection that leads you to an entirely new career.
The hallmark of a great entrepreneur is seeing opportunity where others see pain. Branson said there are always opportunities out there for those willing to seek them out. He also stressed that no matter what your vocation, always look for ways to do something for yourself. As a man who truly lives what he preaches, Branson wrapped up the conversation by telling me Im 60 years old and I just learned to surf. Needless to say, Ill be starting my surfing lessons (actually kite-surfing Miami is a little wave challenged) at the end of the month!
Michael Dr. Woody Woodward, PhD is a CEC certified executive coach trained in organizational psychology. Dr. Woody is author of The YOU Plan: A 5-step Guide to Taking Charge of Your Career in the New Economy and is the founder of Human Capital Integrated (HCI), a firm focused on management and leadership development. Dr. Woody also sits on the advisory board of the Florida International University Center for Leadership.Follow Dr. Woody on Twitter and Facebook