Virgin America IPO Expected to Price at $21-$24 per Share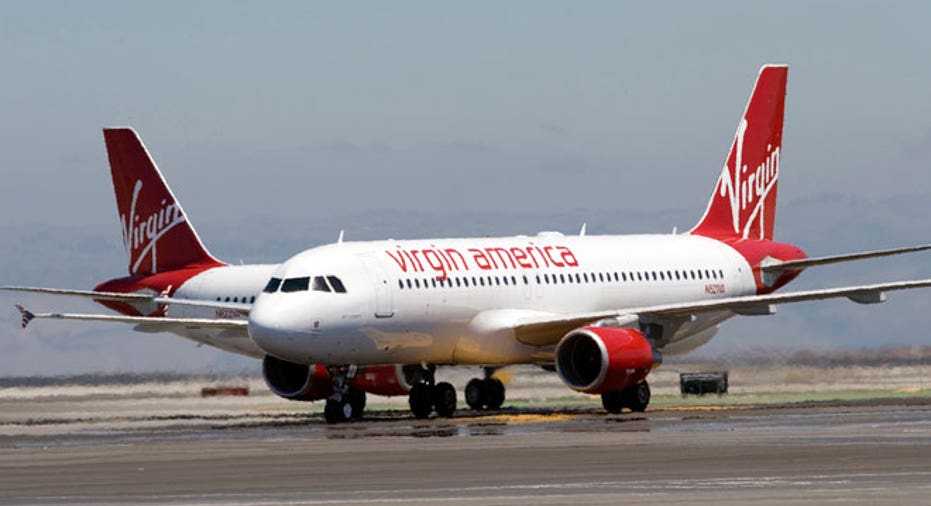 Virgin America Inc, a low-cost airline partly owned by Richard Branson, said its initial public offering is expected to be priced at $21-$24 per share, valuing the company at about $1.04 billion at the top end of the range.
The company is selling 13.1 million of the 13.3 million shares in the offering, which is expected to raise up to $320 million.
Virgin America, known for mood lighting and wi-fi and comfortable leather seats even in economy class, offers flights to 22 cities in the United States and Mexico, using a fleet of 53 Airbus A320 aircraft.
Branson, whose investment in the airline is restricted by U.S. foreign investment rules, owns a 22 percent stake in it through the Virgin Group and a hedge fund.
Virgin America's biggest shareholder is VAI Partners, which holds a 76.1 percent stake. VAI is controlled by hedge fund Cyrus Capital Partners.
Virgin America said on Monday its net income rose to $41.6 million in the third quarter ended Sept. 30, from $33.5 million a year earlier.
Total operating revenue rose 4.7 percent to $405.5 million.
Most of Virgin America's flights operate to and from its focus cities of Los Angeles and San Francisco.
Virgin America started a new service from New York's busy LaGuardia Airport last week.
Barclays and Deutsche Bank Securities are the lead underwriters to the offering, Virgin America said in a regulatory filing. (http://bit.ly/10eXzgT) (Reporting by Amrutha Gayathri in Bangalore; Editing by Savio D'Souza and Maju Samuel)