VIP Sites Put Up Velvet Rope Online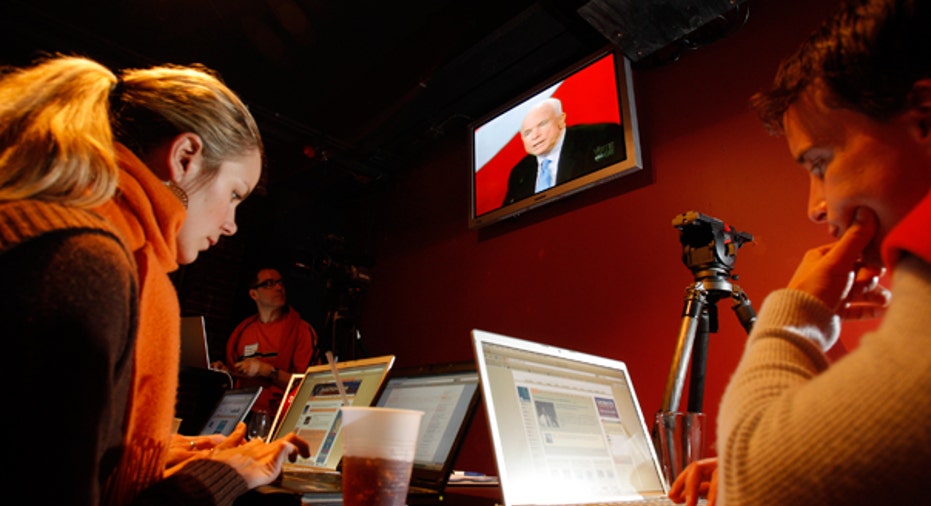 These days, you dont have to be a member of a country club to be part of an elite social circle.
A growing number of Web sites are boosting their profiles by restricting membership to a select few. Most exclusive sites are free to members with access granted by invitation only, while others make users pay for the privilege after a lengthy application process.
Instead of attracting large audiences in order to sell ads to big brands, these exclusive sites confine membership to the relatively small group of people who travel in the same elite, often moneyed, social circles, says Ricardo de la Blanca, founder and CEO of DLB Group, a global marketing and branding services integrator.
As technology continues to play a bigger role in our daily lives, its no longer enough to get invited to exclusive events or be asked to join professional organizations to prove ones high-profile status, says de la Blanca. Many networking encounters are now happening in exclusive online communities, where doors are closed to the open culture of traditional social networking.
One exclusive online community, A Small World (known to members as ASW) began organically 10 years ago when two friends wanted a way to keep in touch with their network when they were traveling. Today, membership to the ASW community is still invitation only, and is almost 500,000-people strong worldwide. Members come from a broad range of industries--from modeling to fund management-- says co-founder Peder Dinkelspiel.
Its like putting up a rope at a nightclub. It may not be full, but people want to know whats behind there, says Dinkelspiel. It all started because we would return from a business trip and speak to someone in our network and theyd say, Oh, you were in New York? I wish I had known. If only there was a place we could keep track of each other online.
The site was initially financed through funding raised from angel investors and personal loans, but it now uses an advertiser-supported model and makes money on special ASW events, such as fashion shows, parties at dance clubs and happy hours. Dinkelspiel says that getting an invitation to join is difficult, but its not as hard as it used to be.
Initially, Dinkelspiel and his co-founder were the only two permitted to hand out invitations, which kept the ASW network smaller than 1,000 members for the first year. Invitation privileges were eventually extended to other members, and strict rules for member conduct were put in place.
When someone broke the rules, we kicked them out, says Dinkelspiel. If the first thing a new member did was go connect with all the celebrities, they got booted and the person who invited them got booted. It really freaked people out; they got furious. But rules are rules.
The most important rule of ASW? Dont request to connect with anyone you dont know personally. All it takes is a complaint from an ASW member in good standing, and youre out the door.
Often, when people feel socially excluded from something, they try to explore it and find a way to belong, says de la Blanca. The idea that these sites are weeding you out can make you feel envious of the discussions that presumably take place inside.
Exclusivity Good for Business
When people feel restricted from something, it can actually heighten the value of the brand doing the excluding, says de la Blanca. Anything with closed doors tends to make those inside feel they are unique owners of precious information, and those outside desperate to get in.
For some sites with exclusive membership, the admissions process is as much about money as it is about who you know. At Quintessentially, a luxury online concierge service that includes social networking site Qubers.com, members pay anywhere from  $1,500 to $45,000after they pass the application process and board review. The more you pay, the more people you have working on your account, helping you get access to exclusive hotel bookings, hard-to-get tickets to concerts or sporting events and reservations at five-star restaurants. Quintessentially got its start in London in 2000, and now has offices in 62 cities worldwide.
Most of the marketing we do is word of mouth, says Stacey Gordon, director of business development at Quintessentially. If they hear about us, someone can apply to join and theyll go through a background check and have their application submitted to our board.
Gordon says that Quintessentiallys approval board consists of 13 executive members, and the refusal rate for new applicants depends on the area since memberships are capped on geographical basis. In New York, for example, Gordon says there is a long waiting list for new members; membership for the state is set at 5,000 and its been at capacity for a while.
The social networking arm of Quintessentially, Qubers, is open only to paid members of the concierge service. Gordon says that while the service is currently more popular in Europe, the number of U.S. members is growing.
And while sites like Small World and Quintessentially wont identify members, others are in the business of broadcasting it as loudly as possible. Invitation-only WhoSay.com started in October 2010 and has just 400 members in its ranks, most of them household names: Tom Hanks, Kevin Spacey and Jim Carrey, to name a few.
WhoSay helps celebrities connect more easily with their adoring fans on Facebook, Twitter, MySpace or YouTube at the same time while maintaining their privacy. With one post to WhoSay, a user can update as many or as few of their social media feeds as desired. The startup grants ownership of the images to the stars making the posts, something other services dont allow.
And although WhoSays members are constantly in the public eye, the companys goal is to keep whats posted on the site safe from others who might use it for profit.
For our clients, they need more protection. They dont want to see their content sold to paparazzi. They dont want to see the picture they just uploaded appearing on a T-shirt or a mug for sale in Times Square, says WhoSay Founder and CEO Steve Ellis.
When our clients hit send, anything they send out is stamped with a copyright, and when fans see it comes from WhoSay, they know theyre getting the genuine article. For our particular premium clients, they cant be expected to update every page each time. There have been so many changes in the mainstream media, things are only going to get more complicated. We wanted to give the worlds top content creators a way to navigate a pathway through all of this.
Ellis says WhoSay considers itself to be a distribution and media center, and while their goal is protecting their clients, they acknowledge that digital content can never be completely sheltered. Ellis says that as the site grows in the next few years, licensing opportunities will be presented to clients for their content, and that hes excited about the possibility of offering brand and advertising commerce opportunities.
If one of our clients shares a great piece of video I want everyone to run it, but in a way that benefits our clients, says Ellis. Its not about sending cease-and-desist notices to anyone who uses our clients photos as much as it is giving our clients the option to provide exclusive content on their terms, says Ellis.
And no matter what the content, if the site it originates from is exclusive, the content automatically has more value than if it were coming from a more public forum , says de la Blanca.
Elitist or not, its undeniable that theres a lot more value in SmallWorld or WhoSay than in Facebook, says de la Blanca. Much like theres more value to hanging out at the country club than at a McDonalds.