Video Game Sales Up Slightly in October, Xbox Leads Consoles With Sales Up 20%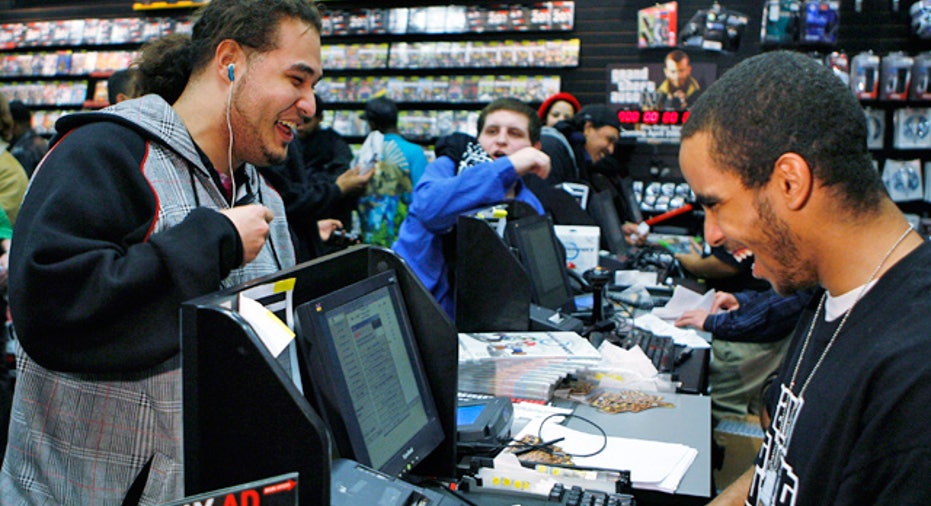 Sales of video games and video game hardware remained lackluster in October according to market research giant The NPD Group.
Keep up with the latest technology news on the FOX Business Technology Facebook page.
Overall industry sales in the U.S. grew just 1% to $1.08 billion last month compared to October 2010. Total hardware sales were up 6% year-over-year to $295.6 million in October, and software sales were up 3% to $621.3 million. Sales of video game accessories in the U.S. dipped 5% to $135.9 million last month.
Microsoft's Xbox showed the most impressive growth among home consoles with unit sales up 20% from last October, while sales of Nintendo's 3DS/DS line topped portable devices with 25% growth.
November numbers should be a bit more impressive ahead of the holidays thanks to holiday sales paired with a number of high-profile launches including Call of Duty: Modern Warfare 3, which pulled in a record $400 million in sales during its first 24 hours of availability, and Halo Anniversary, which launches on Tuesday.
This content was originally published on BGR.com
More news from BGR: - HTC Rezound review - Hackers crack Siri to work on any device - Apple loses smartphone share in Q3 as Android maintains explosive growth