Victoria Azarenka may skip US Open due to custody battle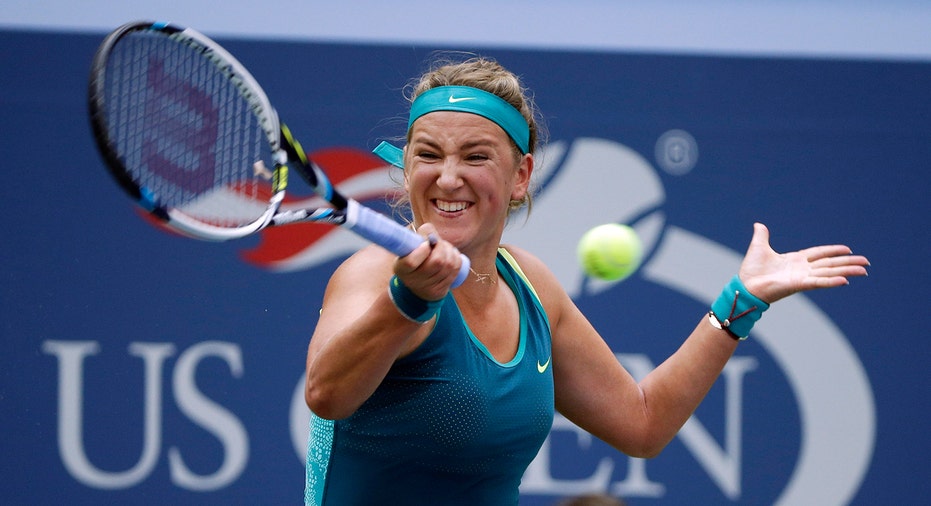 Two-time Australian Open champion Victoria Azarenka announced Thursday that she may skip this year's U.S. Open in New York due to an ongoing custody battle that could prevent her from traveling to the tournament venue with her infant son, Leo.
Azarenka wrote via a posting on Twitter on Thursday that she is "faced with a difficult situation which may not allow me to return to work right away."
Added Azarenka, who used to be No. 1 in the WTA rankings: "No parent should have to decide between their child or their career."
Azarenka currently ranks fourth on WTA's career prize money list, behind the Williams sisters and Maria Sharapova, with more than $28.4 million in total earnings.
The 28-year-old from Belarus gave birth to Leo, her first child, in December, then returned to the tour in June.
She said that shortly after Wimbledon — where Azarenka lost to Simona Halep in the fourth round on July 10 — she separated from her son's father.
"As we work to resolve some of the legal processes, the way things stand now is that the only way I can play in the U.S. Open this year is if I leave Leo behind in California," Azarenka wrote, "which I'm not willing to do."
The U.S. Open starts Aug. 28.
"I remain optimistic that in the coming days Leo's father and I can put aside any differences and take steps in the right direction to more effectively work as a team and agree on an arrangement for all three of us to travel and for me to compete," Azarenka wrote, "but, more importantly, to ensure that Leo has a consistent presence from both of his parents."
Azarenka was the runner-up in New York in 2012 and 2013, losing in the final each year to Serena Williams.
Those were also the years that Azarenka won her two Grand Slam singles titles in Australia.
Wimbledon was Azarenka's first major tournament in more than a year. She currently is ranked 204th.
"Balancing child care and a career is not easy for any parent, but it is a challenge I am willing to face and embrace. I want to support men and women everywhere who know it is OK to be a working mother — or father. No one should ever have to decide between a child and their career, we are strong enough to do both," Azarenka wrote.
"I am incredibly grateful for all of the support I have received from women and men around the world who recognize the importance of supporting working moms and our right to be with our children," she said. "I look forward to hopefully having positive developments soon so that this difficult situation can be resolved and I can get back to competing."
The Associated Press contributed to this report.