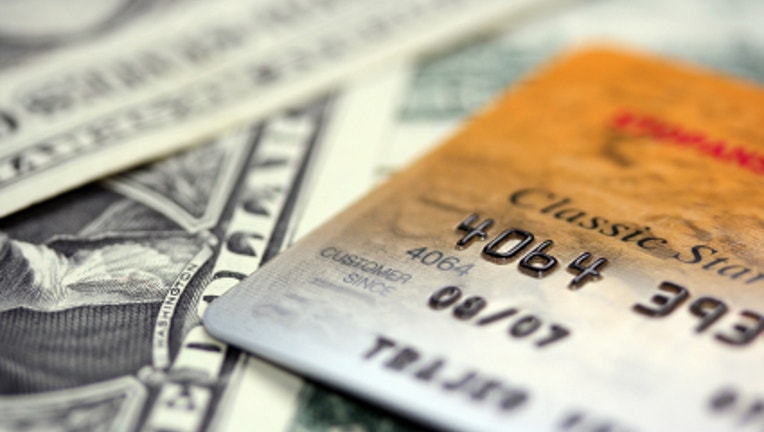 Four Steps to Recover From Credit Card Fraud
No one wants to find a credit card missing from his or her wallet or discover an odd charge on a monthly billing statement. But credit card loss, theft and fraud happen. Take heart: It's probably not the financial disaster you're imagining it could be.
More than 11.6 million Americans were victims of some kind of identity fraud in 2011, according to Javelin Strategy & Research. Of those, 9.64 million experienced fraud where someone used their credit card or credit card number illegally.
Fortunately, that's a much milder invasion into someone's personal finances and an easier problem to solve compared with true identity fraud.
"The good news is that it's not as ominous as you think," says John Ulzheimer, president of consumer education at SmartCredit.com. "Really, inconvenience is the most significant part of credit card fraud as long as it doesn't bleed over to true-name fraud."
Still, no one likes an inconvenience. Here, Bankrate.com outlines four steps to recognizing and recovering from credit card fraud.
Spotting Credit Card Fraud
You have to know someone is using your credit card before you can halt fraudulent transactions. That discovery can happen in different ways. Perhaps you notice your card is missing from your wallet, and you see a funny charge on your statement. Or you still have your card, but suspicious transactions start showing up on your credit card bill.
"Or you might get a call from your lender before you're aware of the fact that it's happened," says Rod Griffin, director of public education at Experian. "Credit card companies are very good at recognizing patterns indicating that fraud may have happened."
Some banks will send automatic alerts to your cellphone via text or email if they notice a peculiar purchase, and you may be able to customize some transaction alerts as well. It's always a good idea to review your credit card transactions online regularly to catch suspicious activity.
Reporting Credit Card Fraud
If the credit card issuer is the one that informs you about possible fraud, there's obviously no reason to contact your issuer. However, if you suspect fraud or have some evidence of it, you'll need to report it.
Most likely, your card issuer will have you verify the last few transactions to figure out when the fraud started, says John Ulzheimer, president of consumer education at SmartCredit.com. Then the bank will shut down the card and give you another card with a new number on it.
Sometimes, your issuer will give you a new credit card but keep the credit card account open. In other instances, the bank will close the old account, open a new credit card account and reissue the card, says Sarah Davies, senior vice president of analytics and product management at VantageScore Solutions.
If the bank closes the old account and opens a new one, make sure the bank links the payment history from the old account to the new account on your credit report, Davies says. "It's important to retain the age of your accounts for credit scoring."
Alert the Credit Bureaus
It's smart to contact the three major credit-reporting bureaus -- Equifax, Experian and TransUnion -- after you discover credit card fraud.
The agencies can put a fraud alert on your credit file, which signals to lenders that you may have been a victim of fraud, according to the Equifax website.
That way, a lender will know to take extra steps to verify your request for new credit, extension of credit on an existing account or an additional credit card.
You can place a fraud alert on your credit report for 90 days or seven years. And it's free in both cases. For an extended fraud alert, you will need to submit an identity theft report from the police.
A stronger, but more inconvenient, precaution is placing a credit freeze on your file if you're worried that credit card fraud could turn into outright identity fraud, which is much more severe to your personal finances.
A credit freeze keeps new creditors from pulling your credit report or score, or reporting information about you to the credit bureaus. Only lenders that have an existing relationship with you can get your report and report new information to the bureaus. Placing a freeze is usually free for identity theft victims, but nonvictims typically have to pay. Fees vary by state.
Keep an Eye Out After Setting a Fraud Alert
If you place a fraud alert on your credit report, you will be entitled to a free peek at your report. Take that opportunity, says Rod Griffin, director of public education at Experian. Doing so does not count as one of the free annual credit reports you're entitled to under federal law.
"Credit card fraud can be a sign that other types of fraud (are) happening as well," he says. "If they have been able to get your account number, it's possible they could have gotten other information."
Make sure all the accounts listed on your credit report belong to you and are accurate. Double-check your personal information as well. If anything looks amiss, call the credit-reporting agency immediately.
As for the fraudulent charges, you won't be on the hook for most, if any, of the charges.
Your liability for unauthorized charges on a credit card is limited to just $50 under federal law. In addition, the major credit card brands -- Visa, MasterCard, American Express and Discover -- have zero liability for cardholders, though some restrictions may apply.