Vestas leaps to top spot in U.S. wind market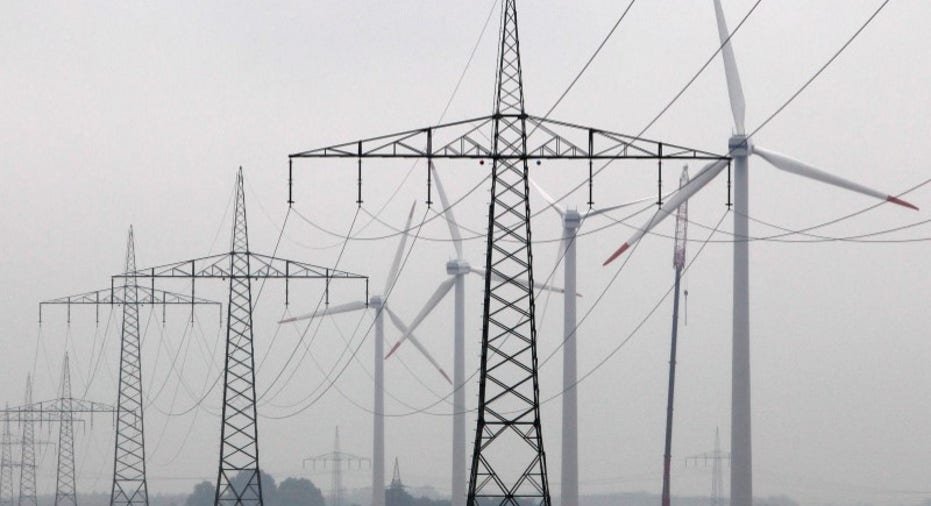 Danish wind turbine maker Vestas Wind Systems has leapt to the top of the U.S. wind market, overtaking General Electric in new capacity installed last year, although slower demand growth and doubts over political support could threaten its position.
Vestas came back from the brink of bankruptcy just four years ago. Now the wind industry is entering a new phase with slower growth and more steady demand for turbines, prompting producers to turn to servicing and replacement of older turbines to grow revenue.
Vestas, the world's biggest wind turbine maker, supplied 43 percent of the 8.2 GW of wind power capacity connected to the U.S. power grid last year, the American Wind Energy Association said in a quarterly report. That was up from 33 percent in 2015 and just 12 percent in 2014.
By contrast, General Electric's market share stood at 42 percent in 2016, down from well over half in 2014, the association said, although GE remains the market leader in terms of overall installed capacity in the United States.
"It is definitely our ambition to at least keep our market share," Vestas Chief Executive Anders Runevad said in an interview.
Wind energy has surpassed hydropower as the biggest source of renewable electricity in the United States, according to the association, helped by tax credits under Barack Obama's administration.
Vestas reported record global revenues for 2016 on Wednesday but warned of lower orders in the United States this year, saying rapid growth in demand in the industry generally could be coming to an end as the wind market matures.
The Danish company is set to lose its status as the world's top wind turbine maker after Germany's Siemens and Spain's Gamesa agreed to combine their assets in the sector.
Both GE and Siemens depend on orders from a few large customers such as NextEra Energy, while Vestas supplies a broader range.
"They've been very aggressive and maintained a diverse order book," said Luke Lewandowski, research manager at MAKE, a consultancy.
Numbers from MAKE, which include grid-connected turbines from wind farm projects that are not yet fully completed, show that GE held 42 percent of the market last year with Vestas second at 41 percent.
In June, Vestas secured a significant order for 1,000 wind turbines from MidAmerican Energy, a Berkshire Hathaway subsidiary which had until then been a Siemens client.
"Vestas has been really flexible in thinking and adapting themselves to the wishes of the clients in terms of location, type of turbines and the services around it," said Danny van Doesburg, senior portfolio manager at APG Asset Management, the seventh biggest shareholder in Vestas.
"We have widened the customer base quite substantially in the United States," Runevad said. "We have managed to penetrate further into the big U.S.-based utilities."
Still, risks remain for the the world's biggest wind turbine maker, which supplies the U.S. market from four factories in Colorado.
Vestas was one of the hardest hit European stocks, plunging as much as 10 percent, after Trump's election pointed to an uncertain future for the U.S. wind market, the company's largest.
After a record year in 2016, Vestas warned on Wednesday of lower order intake in the United States this year and said rapid growth in demand could be coming to an end, noting "signs of increased maturity of the wind market."
Vestas said that the Production Tax Credit (PTC), which was extended for five years in December 2015, could hit its U.S. business in the near term as it gives investors more time to build their wind farm projects, reducing pressure to get projects built next year.
Tax credits that are already awarded seem safe, but there is now more uncertainty about future government support.
"How (the U.S. market) will pan out over the years is still very hard to predict," Runevad said. He seeks to position Vestas for high growth in the service segment, which grew by 15 percent last year, helped by the acquisition of two service providers.
As the industry matures, more turbines need servicing, upgrading and eventually replacement. MAKE forecasts the global service segment to grow by 9 to 10 percent per year on average over the next ten years.
"The whole service element of the wind industry can be a potential trigger for the investment case," said APG's van Doesburg.
(Reporting by Jacob Gronholt-Pedersen; Editing by Susan Fenton/Ruth Pitchford)