Verizon Shells Out Record $130B to Seize Full Control of Verizon Wireless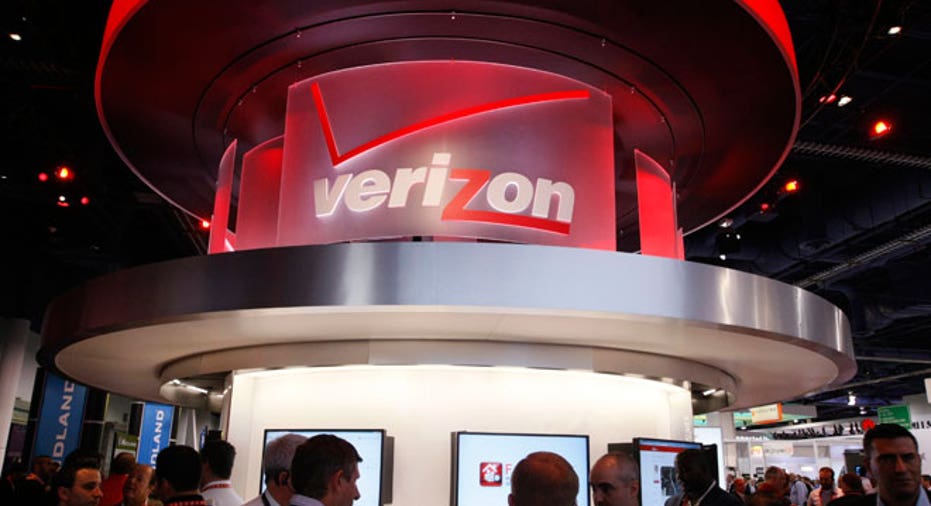 After years of false starts, Verizon Communications (NYSE:VZ) sealed a monster-sized deal over the holiday weekend to acquire full control of Verizon Wireless from Vodafone (NYSE:VOD) for $130 billion, marking the largest buyout of a U.S. target on record.
The cash-and-stock mega deal, which heated up last week amid concerns about rising interest rates, comes as the largest U.S. wireless provider braces for tougher competition from bulked-up smaller rivals like Sprint (NYSE:S) and T-Mobile US (NYSE:TMUS).
The price tag is at the high end of the range Vodafone is said to have been seeking for its 45% stake in Verizon Wireless.
Verizon said it believed taking full control of the wireless business would position it better to "take advantage of the changing competitive dynamics in the market."
"Today's announcement is a major milestone for Verizon, and we look forward to having full ownership of the industry leader in network performance, profitability and cash flow," Verizon Communications CEO Lowell McAdam said in a statement on Monday.
According to Dealogic, the Verizon deal is the largest acquisition of a U.S. target on record, surpassing the ill-fated $112 billion takeover of Time Warner (NYSE:TWX) by AOL (NYSE:AOL) at the height of the tech boom in January 2001.
The Verizon pact is also the second-largest M&A transaction on record, trailing only the February 2000 acquisition of Mannesmann by Vodafone AirTouch that was valued at $172 billion, including debt, Dealogic said.
"This transaction allows both Vodafone and Verizon to execute on their long-term strategic objectives. Our two companies have had a long and successful partnership and have grown Verizon Wireless into a market leader with great momentum," said Vodafone CEO Vittorio Colao.
There had been concerns that higher interest rates would make a deal too expensive for Verizon, which agreed to pay $58.9 billion in cash and $60.2 billion in common stock.
The cash portion of the deal is being financed by a massive $61 billion bridge credit agreement with JP Morgan Chase (NYSE:JPM), Morgan Stanley (NYSE:MS), Bank of America (NYSE:BAC) and Barclays (NYSE:BCS).
Verizon said it expects to keep a capital structure, balance sheet and financial policies "consistent" with an investment-grade credit rating, citing having access to 100% of Verizon Wireless' cash flow.
However, both Moody's and Standard & Poor's downgraded Verizon's credit rating due to the large amount of leverage required by the transaction.
Shares of New York-based Verizon dropped 4.18% to $45.in premarket trading on Tuesday morning, putting them in position to further trim their 9.5% 2013 gain.
The mega Verizon deal brings total telecom M&A volume up to $303 billion this year, the highest since 2000's $593 billion, according to Dealogic.
That's great news for Wall Street investment banks, many of whom cashed in on their advisory roles in the Verizon transaction.
Verizon was advised by Guggenheim Securities, JP Morgan, Morgan Stanley, Barclays, BofA Merrill Lynch and Paul Taubman, while Goldman Sachs (NYSE:GS) and UBS (NYSE:UBS) advised Vodafone.
In addition to the wireless deal, Verizon also announced a 2.9% increase of its quarterly dividend to 53 cents a share.