Verizon Hints at New iPhone, Eyes Usage-Based Pricing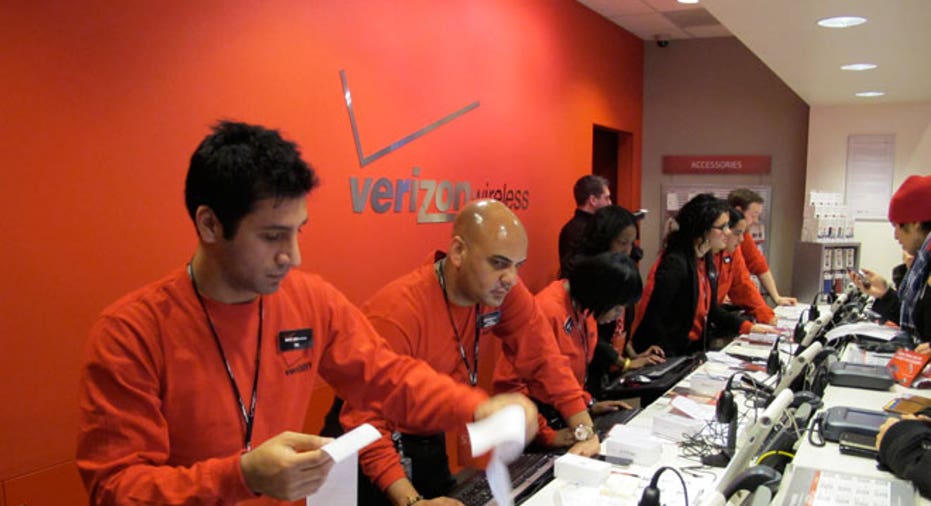 A Verizon Communications executive hinted at a new version of the iPhone and said Verizon Wireless will replace its unlimited mobile data plans with usage-based pricing around the middle of summer.
Verizon's shares fell 2.4 percent on Tuesday after its chief financial officer, Fran Shammo, said a new iPhone would hurt quarterly margins whenever it arrives.
"There could be some (margin) lumpiness when you launch the phone," Verizon Chief Financial Officer Fran Shammo said during a webcast of an investor conference. "If there happens to be a new one that comes out, that quarter might not look so good (either)."
Shammo did not disclose the timing for the next iPhone. Apple Inc has historically launched iPhone models during the summer, coinciding with Verizon Wireless' timeline on its new data plans.
"I would take that comment as a pretty strong signal there's an iPhone refresh coming to Verizon in the third quarter," said Credit Suisse analyst Jonathan Chaplin.
Verizon's February iPhone launch ended AT&T Inc's three years of exclusive U.S. rights to sell the device.
Verizon Wireless Chief Executive Dan Mead said on Friday that sales of the first iPhone were strong.
Chaplin said investors may be worrying that customers who bought the first Verizon iPhone, which first went on sale only last month, would be upset if that phone becomes out of date in a matter of months.
"You'd be worried there'd be a backlash from consumers. What they don't want is for Verizon to be put in a position where its forced to offer free trade-ins," Chaplin said. "There's some risk of that."
Even if the trade-in is not free Chaplin said it would hurt Verizon's profit.
However, he said the company's move to tiered pricing was good news for investors as it would help its financials.
Verizon Wireless allows unlimited Web-surfing for $30 a month for users of its version of the popular Apple phone. But this will change in the coming months.
"We will probably do that in the mid-summer time frame," Shammo said.
Verizon Wireless kept the unlimited plan for its first iPhone customers as it "didn't want to put up a barrier" to consumers who wanted to try out the device on its network, the executive said.
Verizon Wireless, which pays a hefty subsidy for customers who sign up for two-year contracts, would still manage to report profit margins "in the mid-40 percent range" for full-year 2011, Shammo said.
The iPhone typically carries a steeper price than other smartphones. An unsubsidized Verizon iPhone costs $649.99, implying a carrier subsidy of $449.99 for the cheapest model.
This compares with a more typical carrier subsidy of about $300, according to Recon Analytics analyst Roger Entner.
Verizon Communications shares fell 90 cents to $36.02 on the New York Stock Exchange late Tuesday afternoon. In comparison AT&T shares were down about 1 percent.