Verizon Acquires Intel's Online TV Assets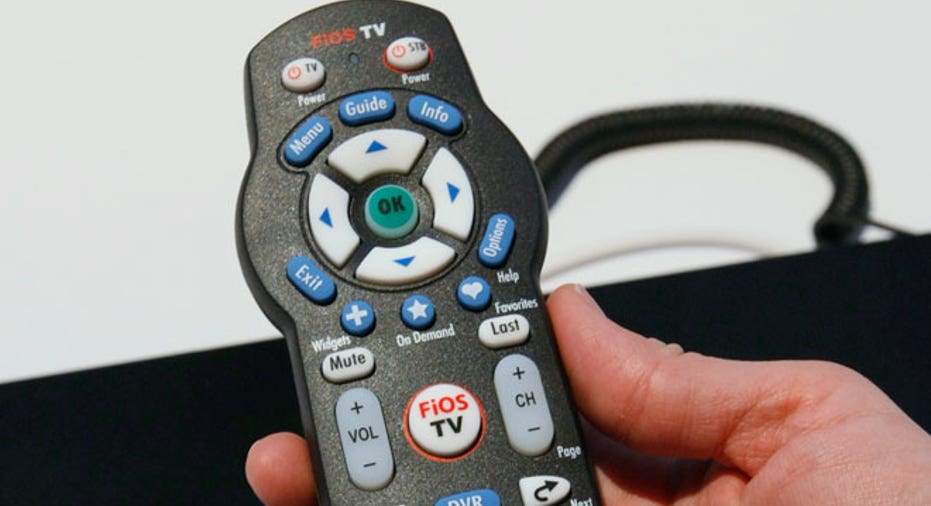 Verizon Communications (NYSE:VZ) reached a deal Tuesday to acquire Intel's (NASDAQ:INTC) online television venture, expanding its presence in streaming video.
The wireless carrier and cable TV provider said it is buying the intellectual property rights of Intel's yet-to-be-launched Internet TV service. Terms of the deal, which is expected to close in the first quarter, were not disclosed.
Verizon also said it will offer jobs to about 350 people working for Intel Media, the chip maker's division focused on cloud TV products and services.
Intel began shopping its online pay-TV project, called OnCue, amid a struggle to score programming deals with content providers. Intel developed a set-top box, as well as apps that stream video content on phones and tablets.
The service was created to stream both on-demand programs and live TV over the Internet, threatening traditional cable and satellite operators.
"The critical factor in gaining efficient access to content is based on your ability to scale quickly in subscribers and end users, which is why selling these assets to Verizon makes perfect sense, with its millions of FiOS network and wireless customers," Intel CEO Brian Krzanich said.
Once the transaction is completed, Verizon plans to integrate Internet TV services with its FiOS video service. Verizon said it hopes to "further differentiate FiOS from traditional cable TV offerings and to reduce ongoing deployment costs."
FiOS customers can also expect integration with Verizon's 4G LTE network, the company added.
Verizon already streams online videos through Redbox Instant, a joint venture with Outerwall (NASDAQ:OUTR).
Like other cable providers, Verizon has seen softer growth in its wireline services. For the fourth quarter, Verizon reported on Tuesday a stronger-than-expected profit, adding both Internet and video subscribers.
"The OnCue platform and team will help Verizon bring next-generation video services to audiences who increasingly expect to view content when, where and how they want it," chairman and CEO Lowell McAdam said.
Verizon shares slid nearly 1% to $47.93 in early morning trading. Intel was down 1.1% at $25.56.