Verizon 3Q Net Soars; Shares Slip on Subscriber Growth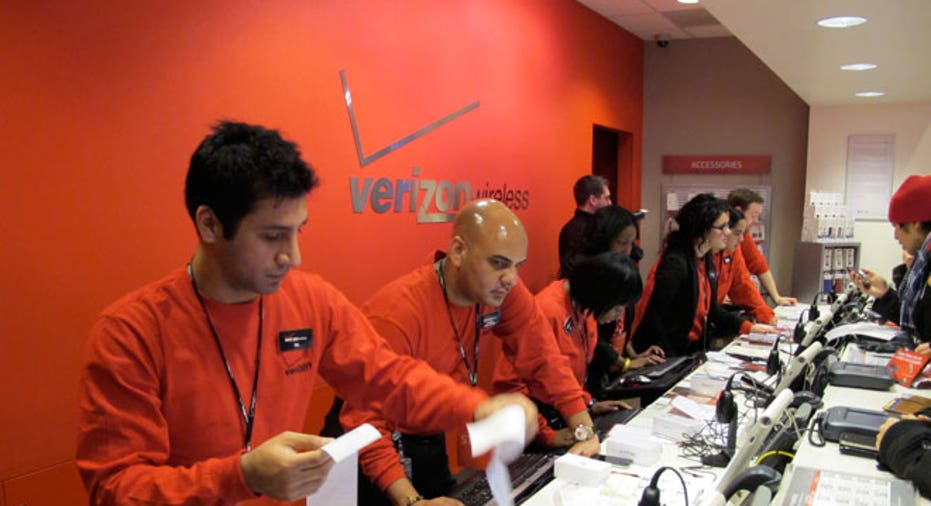 Verizon Communications (NYSE:VZ) more than doubled its third-quarter earnings as revenues grew slightly more than Wall Street had anticipated, but the telecom giant failed to meet subscriber growth expectations.
New York-based Verizon, the majority owner of Verizon Wireless, said it earned $1.38 billion, or 49 cents a share, last quarter, compared with a profit of $659 million, or 23 cents a share, a year earlier. Excluding one-time items, it earned 56 cents a share, a penny higher than analysts had forecasted.
Revenue climbed 5.4% to $27.91 billion, narrowly topping the Street's view of $27.88 billion. Operating margins expanded to 16.6% from 12.8%.
"Verizon emerges from the third quarter in a strong position to accelerate growth," CEO Lowell McAdam said in a statement. "We faced significant challenges in recent months, yet delivered results that keep us on track to meet our 2011 earnings and revenue guidance, with great momentum expected entering 2012."
Verizon, which co-owns Verizon Wireless with Vodafone (NYSE:VOD), said its wireless business added 882,000 retail postpaid customers, missing forecasts from analysts for over a million subscriber additions. Still, that far outpaced the new customers added by rival AT&T (NYSE:T).
Both AT&T and Verizon Wireless have put serious distance between them and the No. 3 wireless company, Sprint Nextel (NYSE:S), thanks to exclusive deals for Apple's (NASDAQ:AAPL) iPhone, which is now coming to Sprint.
Verizon said its wireless service revenue rose 6.1% to $15 billion, while wireless data revenue jumped 20.5% to $6.1 billion.
"Verizon Wireless delivered impressive results across the board in the third quarter, and we are geared up for an even better fourth quarter, with new smartphones, tablets and data devices coming to market," McAdam said.
For its wireline business, Verizon, which was hit with a huge worker strike during the quarter, said it added 138,000 FiOS Internet customers and 131,000 FiOS TV subscribers.
Shares of Verizon slipped 0.26% to $37.00 Friday morning. The company's stock has climbed almost 4% year-to-date.