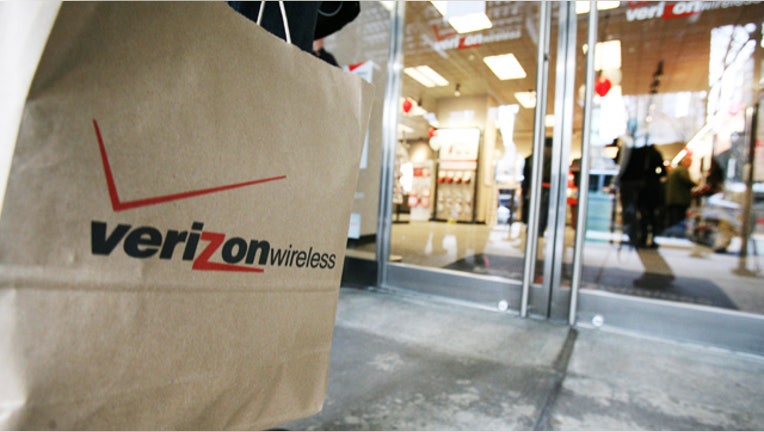 Verizon Communications (NYSE:VZ) revealed a 19% jump in second-quarter profit as consumer appetite for data on smartphones continued to increase and consumer wireline revenues grew by the highest percentage in several years.
In the same quarter that its Verizon Wireless joint venture with Vodafone (NYSE:VOD) introduced shared data plans, Verizon revealed a 7.3% year-over-year increase in the No. 1 carrier's service revenues to $15.8 billion and an 18.5% jump in data revenues to $6.9 billion.
Verizon Wireless added 1.2 million retail net customers during the second quarter, including 888,000 retail postpaid customers, boosting total retail customers by 4.9% to 94.2 million. The increase in postpaid customers bested analyst predictions of 666,000 additions.
With expenses only modestly rising during the period, wireless operating margin climbed to a record high of 30.8%. The wireless company rolled out the shared data plans in June in an effort to transform the way customers share and pay for data.
The New York-based provider of wireless, phone and cable services under the FiOS brand reported net income of $4.29 million, or 64 cents a share, compared with a year-earlier $3.6 million, or 57 cents. The results matched average analyst estimates in a Thomson Reuters poll.
Revenue for the three months ended June 30 climbed 3.7% to $28.6 billion from $27.5 billion a year ago, topping the Street's view of $28.55 billion.
"Verizon delivered another strong quarter of earnings growth and cash generation, and we remain on track to meet our financial objectives and produce solid double-digit earnings growth for the year," Verizon CEO Lowell McAdam said in a statement.
Despite the upbeat earnings, shares of Verizon were down about 1.5% premarket.
While wireline consumer revenues were up 2.5%, second-quarter operating revenues in the segment fell 3.1% to $9.9 billion. Wireline operating margin decreased year-over-year to 1.9% from 3.1% a year ago.