Venus Williams to play Wimbledon despite role in fatal car accident: report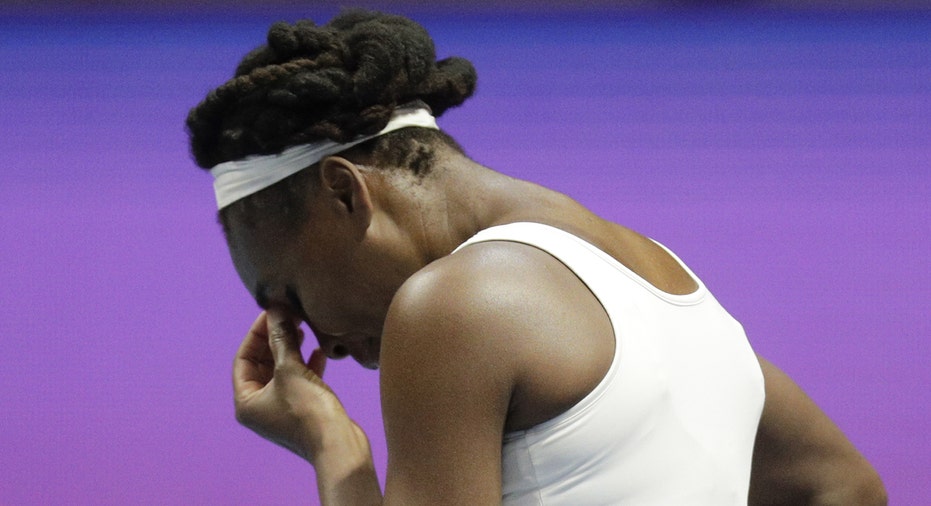 A publicist for Venus Williams said Friday the tennis star will participate in the Wimbledon tournament in the United Kingdom next week, despite the release of a police report that named Williams liable for a Florida car crash that killed a passenger in another vehicle earlier this month.
Stephanie Jones says in an email on Friday that Williams is in London, where the year's third Grand Slam tournament is scheduled to begin Monday.
Williams is seeded 10th.
Palm Beach Gardens police say witnesses told investigators that Williams ran a red light in her 2010 Toyota Sequoia SUV on June 9, causing a crash that injured 78-year-old Jerome Barson, who died two weeks later. An attorney for Williams says the light was green when she entered the intersection.
Barson's wife, Linda, also suffered severe injuries from the accident. An attorney representing the Barson family filed a wrongful death lawsuit against Williams, alleging the tennis star's failure to obey traffic laws was directly responsible for the fatal accident, TMZ reported.
The lawsuit seeks unspecified damages, including coverage for lost wages and medical expenses.
Williams, 37, is a five-time Wimbledon champion. Her attorney, Malcolm Cunningham, said in a statement that Williams expressed "her deepest condolences to the family who lost a loved one."
The Associated Press contributed to this report.