Venus Williams breaks down at Wimbledon after question about fatal car crash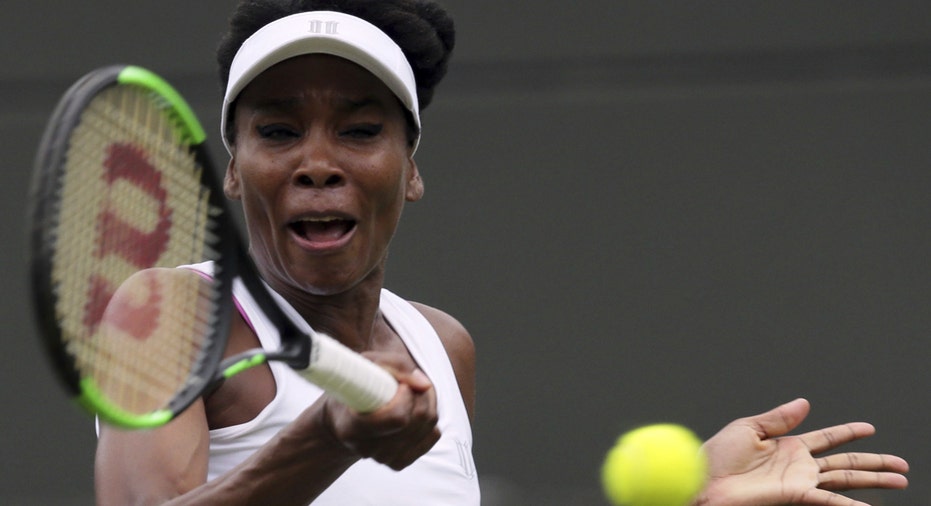 Venus Williams broke down in tears Monday during a post-match press conference at the Wimbledon tournament in London after a reporter asked the tennis star about her involvement in a fatal car accident earlier this month in Florida.
Williams, 37, was answering questions shortly after her win over Elise Mertens in Wimbledon's opening round, when a reporter asked if she had anything to add to an official statement about the accident posted to her Facebook page.
"There are really no words to describe how devastating…I'm completely speechless," a visibly distraught Williams said. The five-time Wimbledon champion then paused for several moments, wiping away tears before an official asked reporters not to ask further questions about the accident.
An emotional Williams briefly left the room, but returned later to finish the press conference, ESPN reported.
Police in Palm Beach Gardens, Florida found Williams liable for a June 9 car accident that resulted in the death of Jerome Barson, a 78-year-old man, and significant injuries for Barson's wife. Witnesses reportedly told authorities that Williams ran a red light, causing the Barsons' car to crash into her vehicle.
Williams was uninjured in the accident. The Barson estate has since filed a wrongful death lawsuit against the tennis star.
"I am devastated and heartbroken by this accident," Williams said in a statement posted on Facebook last week. "My heartfelt condolences go out to the family and friends of Jerome Barson and I continue to keep them in my thoughts and prayers."
Williams is slated to participate in the tournament's second round on Wednesday.