Venture Capital Trends for 2015 and Beyond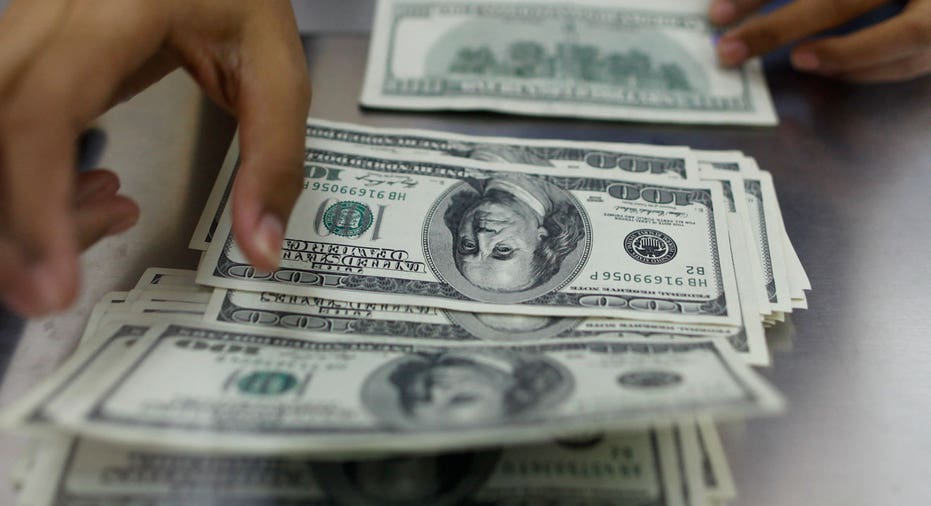 Yes, I know everyone's buzzing about 4K TVs, smarthome gadgets, and fitness wearables at the Consumer Electronics Show but I decided to sit this one out and actually get some work done. Besides, I'm too partied out from the holidays for Vegas.
Instead, I thought I'd give you a glimpse of what I think are some interesting venture capital trends as we head into the back half of the decade. But don't expect me to crunch any numbers for you. These are insights you can base strategic decisions on; you'll have to find charts for your marketing pitch elsewhere (or just click on the links).
Less is More
Regardless of whose data you subscribe to, global venture capital funding topped $86 billion in 2014. That's somewhere in the neighborhood of a 50% increase over 2013. But the number of deals declined, meaning the deals are on average getting a lot bigger. While I think that trend will likely continue, there were some unusually large rounds that probably skewed the data a bit.
Uber alone raised a whopping $2.4 billion split between two rounds. China-based smartphone maker Xiaomi and India's Flipkart raised $1 billion apiece. Big data company Cloudera raised $900 million. Virtual reality startup Magic Leap garnered $542 million, messaging app Snapchat raised $486 million, and home-rental site Airbnb pulled off a $475 million round.
The Big Get Even Bigger
Another interesting trend is the growth in strategic investments from corporations sitting on record hordes of cash. Google led the Magic Leap round (although that was actually Google corporate, not Google Ventures) while Intel Capital accounted for $740 million of Cloudera's monster deal. The two Silicon Valley giants are far and away the biggest corporate investors, combining for $5.3 billion in 235 deals over about an 18-month period.
In case you're wondering, we're continuing to see the usual suspects leading the pack of VC firms, including New Enterprise Associates, Kleiner Perkins, Andreessen Horowitz, Accel Partners, Sequoia Capital, and Greylock Partners. The more things change, the more they stay the same.
Enormous Valuations and Exits … and a Looming Bubble
Startup valuations are out of control, as if you didn't know. About 20 venture-backed companies joined the "unicorn club" in 2014, bringing the total number of privately funded U.S. companies with valuations in excess of $1 billion to about 40. Then again, the cloud and software-as-a-service fueled tech bubble may very well pop or at least deflate a bit in 2015, as I predicted last week. That will surely bring stocks and private valuations back down to Earth or at least heading in that general direction.
Speaking of which, there were also some enormous exits in another banner year for acquisitions and IPOs. Besides Facebook's (NASDAQ:FB) $19 billion acquisition of WhatsApp -- record bounty for a startup -- Google (NASDAQ:GOOGL) spent $3.2 billion on Nest Labs, and Apple (NASDAQ:AAPL) bought Beats for $3B.
Of course China's ecommerce giant Alibaba (NYSE:BABA) had the most lucrative IPO in history at $25 billion, topping the biggest year for U.S. IPOs (at least 275) since the heyday of the dot-com boom, 2000.
Where's It All Heading?
More venture funding is flowing into software than the next five industries combined, which incidentally are media and entertainment, biotechnology, consumer products and services, medical devices and equipment, and IT services. Those six categories alone accounted for more than 80% of all U.S. venture funding last year.
Still, the record numbers don't explain the boom we're seeing. While I do believe some categories of private and public tech companies are grossly overvalued, there is a broader and more pervasive phenomenon at work here. We're seeing a global trend where technology, former tech executives, and VCs are creating and capitalizing on opportunities to alter competitive landscapes in non-tech industries.
Just as Uber is disrupting transportation we have BuzzFeed, GrubHub Seamless, Airbnb, Zillow, Tesla, Alibaba, and a host of other companies doing the same thing across the global industrial landscape. Today we have ecommerce, robot manufacturing and services, biotech, clean-tech, food-tech, health-tech, wearable-tech, and the Internet of Things. Everything's becoming smart and there will soon be an app for everything.
This is no coincidence. This infusion of technology, talent, and capital from the tech world isn't just an enabler or a catalyst. It's irrevocably reshaping nearly every industry on Earth with its own brand of entrepreneurship, innovation, and management. I'm sure it will see it's peaks and valleys as the years go by, but I expect that trend to continue unabated over the long haul.