Venerable and Vulnerable: Financial Fraud and the Elderly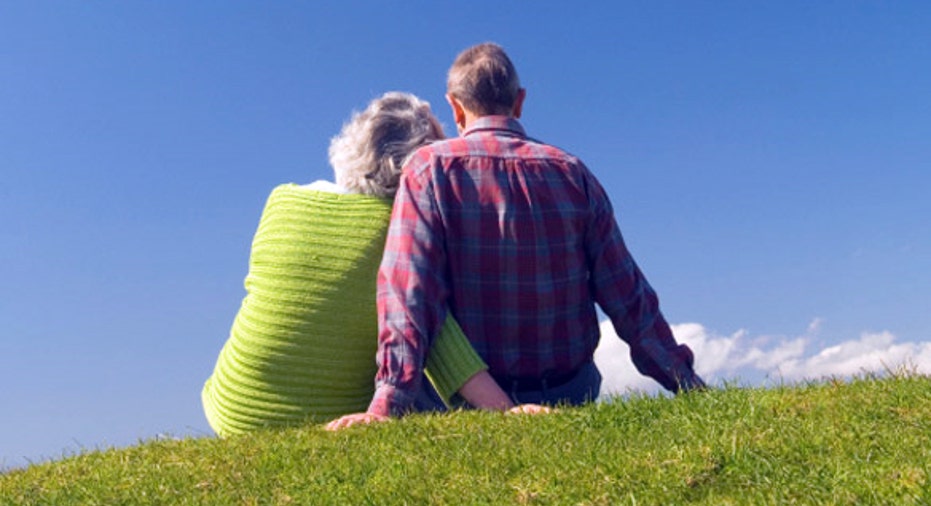 Every year senior citizens are robbed of billions of dollars, and in a majority of cases, the crime goes unreported--not because the perpetrator cannot be identified, but because he or she is a family member or trusted advisor.
As youd expect, incidents involving the rich and famous tend to be the ones that make headlines, such as the 2009 larceny conviction of New York socialite Brooke Astors 85-year-old son, who stole tens of millions of dollars from his Alzheimer's -afflicted mother. Earlier this year movie legend Mickey Rooney testified before a Congressional committee that his stepson had drained his finances and sometimes refused to provide him with both food and medications.
Read Part I of this series: Stealing From Grandma and Grandpa
While these well-publicized cases represent the extreme, spending grandmas Social Security checks is far more common--and equally devastating. Elder financial abuse steals money, but also robs our elders of their dignity and financial security, says Sally Hurme, an attorney at AARP.
Chicago attorney Andrew Stoltman is frequently involved in litigation to recover seniors stolen assets by financial advisors and family members. According to Stoltman, when adult children get power of attorney the temptation to take advantage is great and they justify their actions with thoughts like, Mom doesnt need the money, or Ive done a lot for her, she owes me.
A MetLife study found that most of the victims of financial fraud were female and in their 80s. The typical victim& was visible to potential perpetrators in the community through activities at banks, grocery stores, churches, or driving around town, and was currently exhibiting signs of mild to severe cognitive or physical impairment. In almost all cases, there existed a combination of tenuous, valued independence and observable vulnerability that& optimize[d] opportunities for abuse by every type of perpetrator- from closest family members to professional criminals, the study reported.
Signs that you- or someone you care about- may need assistance with financial affairs include misplacing financial records, forgetting to pay bills and getting calls from creditors. Regardless who you turn to for help, the best way to keep them honest is a second set of eyes. This individual can be sent duplicate copies of bank and brokerage statements.
Large withdrawals from bank accounts should be a red flag, but dont overlook smaller, more regular amounts, which can add up over time. Other warning signs are a sudden change in someones will or large gifts made to certain individuals. Take a close look at checks written on the elders account: Does the signature match the rest of the writing on the check?
Brokerage statements should be reviewed regularly to verify the investment choices are appropriate. (Hint: an 85-year old should probably not be invested in derivatives, options, emerging market stocks, and other high-risk securities.) Is there a lot of turnover in the account? Frequent buying and selling, i.e. churning, is a way for an unscrupulous financial advisor to generate commission income for him/herself with little or no benefit to the client.  The Alliance for Investor Education (AIE) has compiled a list of the top 10 Web sites with information on protecting yourself and elderly family members from investment fraud. It can be found here.(1)
Stoltman recommends taking inventory of personal belongings citing, in his experience, jewelry is the No.1 item stolen because its portable and easy to pawn. He also favors getting caller I.D. for an elders phone to minimize the chance of telemarketing fraud.  In addition, make sure that documents with personal account information are shredded before they go into the trash.
1. Additional resources:
http://www.aarp.org/politics-society/advocacy/info-2007/protecting_the_vulnerable_sb.html
http://www.aarp.org/relationships/caregiving-resource-center/info-11-2010/lfm_8_warning_signs.html
Ms. Buckner is a Retirement and Financial Planning Specialist at Franklin Templeton Investments. The views expressed in this article are only those of Ms. Buckner or the individual commentator identified therein, and are not necessarily the views of Franklin Templeton Investments, which has not reviewed, and is not responsible for, the content. 
If you have a question for Gail Buckner and the Your $ Matters column, send them to: yourmoneymatters@gmail.com, along with your name and phone number.