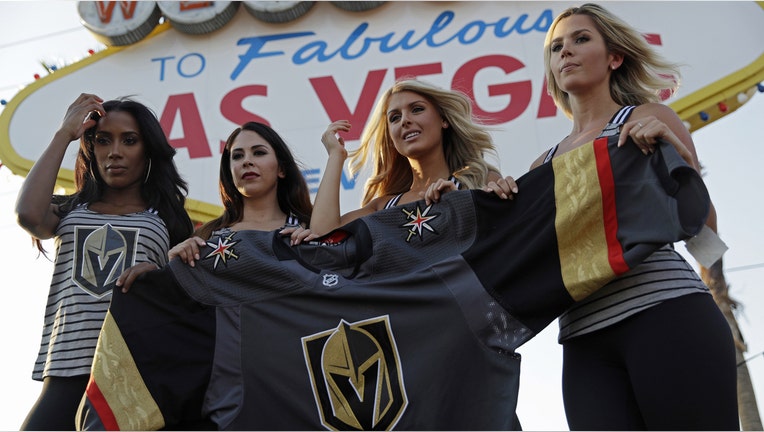 The hockey world's eyes will be fixed on Las Vegas on Wednesday night when the league's newest franchise, the Vegas Golden Knights, reveal their expansion draft picks at the NHL Awards show at T-Mobile Arena.
The Golden Knights, who will make their debut as the NHL's 31st franchise next season, are allowed to select one player from each existing team to build out their initial roster of players. The team's 30 selections must include 14 forward, nine defensemen and three goaltenders, and their total salaries must match at least 60% of the league's most recent salary cap.
"I'm really pleased with what's available," Golden Knights general manager George McPhee told reporters in Las Vegas on Sunday, according to the Associated Press. "This has worked out very well for the Vegas Golden Knights, and we expect to put a good, entertaining club on the ice."
The Golden Knights won't have free reign to choose any player in the NHL. The league's other teams are allowed to "protect" certain key players from selection. However, some well-known players are available, including Pittsburgh Penguins goaltender Marc-Andre Fleury and Minnesota Wild forward Eric Staal.
But the franchise's ultimate haul won't be limited to the players it selects in the expansion draft. McPhee has reportedly negotiated a number of side deals with other teams, in which Vegas will receive draft picks in exchange for not selecting certain exposed players, the Washington Post reported.
The Golden Knights have the sixth overall selection in the 2017 NHL Entry Draft, which is set to begin Friday in Chicago, and the team has purportedly acquired other first-round picks.
Aside from the expansion draft results, the NHL will announce its award winners for the 2016-17 season, including the league's most valuable player. Actor Joe Manganiello will host the event.