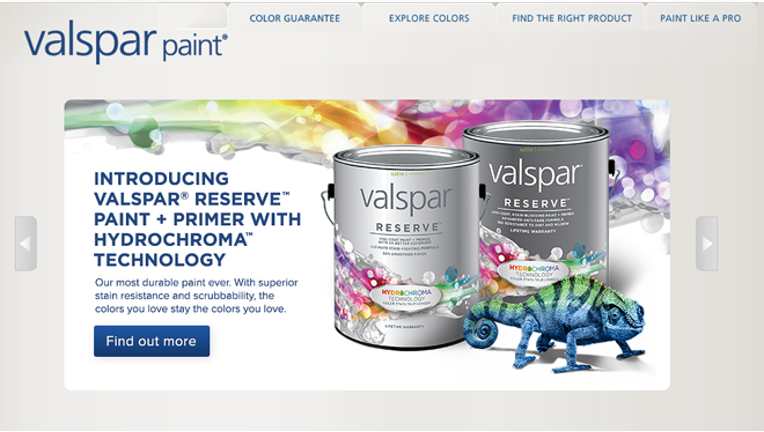 Paint maker Valspar (NYSE:VAL) reported a 12% increase in its second-quarter earnings, as strong volume in the U.S. and China drove sales higher.
The company said Monday it earned $86 million, or 99 cents a share, compared to $76.9 million, or 84 cents a share, in the year-ago period. Excluding one-time items, adjusted earnings checked in at $1.07 a share versus 91 cents.
Revenue climbed 9.6% to $1.13 billion, just ahead of Wall Street expectations for $1.11 billion. Valspar also beat a consensus estimate for per-share earnings of $1.04.
Valspar, which sells its products at retailers like Lowe's (NYSE:LOW), said its paints segment booked sales growth of 8%, although its pre-tax profit fell amid planned increases in advertising and marketing investments. Sales at Valspar's coatings unit, which includes wood stains and finishes, rose 12%.
"We are successfully executing our growth plans by integrating acquisitions, scaling new business wins and improving productivity," chairman and CEO Gary E. Hendrickson said in a statement.
Last summer, Valspar completed its acquisition of European industrial coatings manufacturer Inver Group.
Shares jumped 1.4% to $74.33 in recent trading.