Valets Gone Wild: Who Pays?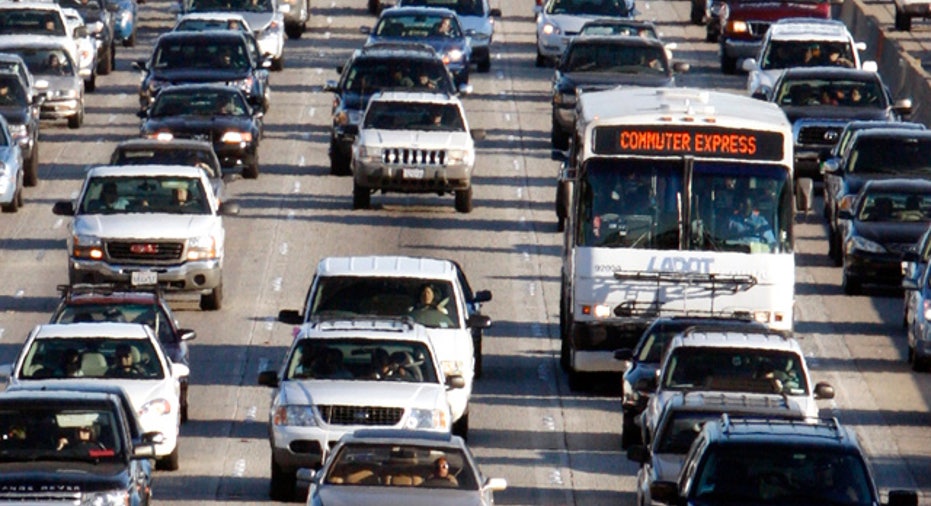 You probably hand over your keys to the parking garage attendant without a thought. But maybe you shouldn't.
When a Cocoa, Fla., parking-lot owner was caught recently on camera joy riding in a customer's fire-engine-red 2012 Corvette convertible, the TV footage went viral.
Reporters at WFTV-9 in Orlando, Fla., heard that valets at the cruise-ship parking lot had been having fun driving customers' vehicles. So the station set up a sting, sending a couple of "customers" to leave a rented 430-horsepower, $60,000 Corvette at the lot.
The lot's owner and employees drove the car 61 miles down highways and dirt roads, unaware their joy riding was caught on camera. Video shows the lot's owner parking the 'Vette at Applebee's for dinner, using it to haul lumber from Ace Hardware, leaving it overnight at his home and even letting a small dog scrabble around on the car's exterior. Confronted by a reporter, though, the man denied he'd used the car.
The lot appeared to have shut down soon after the incident. But the incident provokes a good question for those who use paid parking frequently:Who gets stuck with the tab when the person you've paid to safeguard your car damages it?
Wild and crazy valets
You'd like to think this is not a problem you're likely to ever encounter. And if you drive a 1995 Honda Civic, you probably won't.
But if your car is a newer, upscale model, you could be at risk. CBS consumer correspondent Susan Koeppen spoke with a New York couple who wrote down the mileage on their BMW's odometer before handing the keys to a parking lot attendant at John F. Kennedy International Airport. When the couple returned 11 days later, the odometer had an extra 724 miles.
Koeppen also interviewed a former parking valet who confessed that he and co-workers used to "go for spins in other people's cars almost every night."
A spin -- or sometimes more. Consider the 2005 Mercedes-Benz SL65 AMG convertible that a parking valet at Vancouver International Airport crashed in 2007. That car, which accelerates from zero to 100 mph in 4.2 seconds, flew out of control in the hands of the valet while passing a truck on the way to the company's lot. The Mercedes left the road, crossed a concrete barrier and landed in a row of shrubs.
Insurance -- CTVBC television doesn't say whose -- covered the $26,000 in repairs. But the owner sued the valet, the valet's employer and the airport authority, winning $16,000 for accelerated depreciation, $3,000 for two months of lost use of the car and a few thousand dollars for other special repairs, the station says.
View crazy valets antics for yourself on this video at AOL Autos, purportedly shot by parking attendants in St. Louis while abusing vehicles at an upscale hotel a few years ago. The valets reportedly posted the video themselves on YouTube.
The parking lot pays -- if it has insurance
Experts agree: If a valet is at fault when your car is damaged, the repairs are covered by the parking company's liability insurance.
"Ultimately, if the car owner were to turn over his keys and while under the care, custody and control of the valet … his car was damaged, then the valet company would be responsible," says Chris Hackett, spokesperson for the Property Casualty Insurers Association of America (PCIAA), an insurance industry organization.
Depending on the type of insurance the parking company has, you might even be covered if the valet is not at fault. Parking operators carry one of two types of "garage keepers'" liability insurance, says Kathy Phillips, senior vice president with Alliant Insurance Services, a national brokerage firm based in Newport Beach, Calif., that specializes in placing insurance for parking companies and other businesses.
The types of coverage are:
Direct and primary insurance, which obligates a parking company's insurer to fix damage caused when your vehicle is in the hands of a parking valet, regardless of who is at fault.
Legal liability insurance, which covers only damage caused when a valet is negligent.
For example, if the valet's employer has legal liability insurance and an employee is rear-ended while driving your car, the parking-lot company's insurance will not pay. But if the company's insurance is the direct-and-primary type, you're covered no matter who is to blame. In that case, the parking company's insurance pays up, decides who was at fault and gets reimbursed from the other driver's insurance if necessary.
Parking operators are largely a very responsible group, but a few operate without insurance. It's impossible for a consumer to identify the rogues or guard against them, says Phillips. "I'm no different, and I know the industry. When I drive up to a parking company, I don't know if they have insurance or not," she says.
Will your insurance pay?
States don't require parking companies to have insurance. Some cities do. Others do not. Los Angeles, for example, requires a police permit, business license, insurance and a parking lot license bond from parking company operators, Phillips says. Other cities may regulate parking lot companies only where they operate on public property.
Occasionally, customers must make claims on their own insurance to cover damage from a valet. "If it turns out that the valet company is bankrupt or had insufficient funds, there would be coverage under your own auto insurance," Hackett says.
Of course, that assumes you carry collision coverage.
If you do have it, you can make life easier by filing the insurance claim on your own policy and letting your insurer pursue the parking-lot company for reimbursement, says Penny Gusner, consumer analyst for CarInsurance.com. In that case, you'll have to pay the deductible, but you'll get it back from your insurer if the valet or parking company is at fault.
One valet incident by itself won't cause your rate to go up if you're not at fault, says Gusner. But if it is one of a string of claims, it might.
"You now have a claim on your insurance history. It probably wouldn't affect you because you weren't the driver. But insurance companies, if you have a certain number of claims, might raise your rates or not renew you," Gusner says.
The original article can be found at CarInsurance.com:Valets gone wild: Who pays?