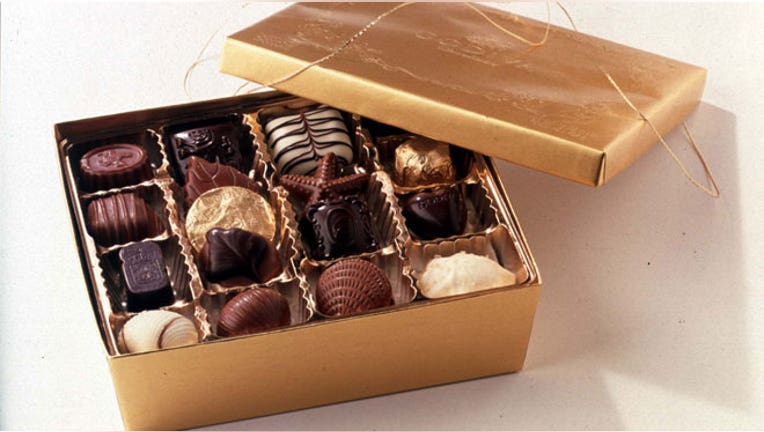 That's a question that many of us ask this time of year. Valentine's Day can be ridiculously, unromantically expensive -- especially for those of us who wait until the last minute to buy something.
It's the ultimate example of a demand-induced price spike. Everyone in America is searching for the same, relatively small set of gifts: chocolates, roses, greeting cards, "romantic" dinners. And retailers know it. Prices for many of those items can double as Feb. 14 approaches. Those endearing bouquets at your corner florist become increasingly expensive. Restaurants start circulating Valentine's Day menus that have been stripped of the cheaper a la carte items. And hotels quickly sell out of their cheapest rooms.
Overall, consumers seem to be taking those increases in stride. Americans say they expect to spend an average of $142.31 this year to say "I love you" on Valentine's Day, according to a survey by the National Retail Federation. That's up 6.3 percent from last year.
Valentine's Day has become so popular that more than half of Americans say they'll spring for gifts for not only family members, but also classmates and teachers. And 1-in-5 say they'll include their pet in the celebration, according to the NRF survey.
Tips For Saving A Little Cash:
Preparation is key. In general, prices will go up the closer you get to Valentine's Day. So don't be that person who procrastinates and pays a premium for doing so. Figure out what you want to do and buy now.
Flowers. It pays to shop around. Look for at least one or two local florists and compare prices with the national chains. In many cases, the small independent florist will sell to you at a lower price. If you do want to go with the national chains, make sure to make the order through your credit card's rewards site, which can deliver a big return in credit card points, and that will help you get discounts later this year on air fare, merchandise or other items.
Chocolates. You will sometimes see higher prices for special Valentine's Day versions of the same set of chocolates -– say if they come in a specialized box. But, in general, chocolate retailers say prices don't jump the same way they do for flowers. Some advice: If you buy online, look for sites with free shipping. And if you buy from a Pennsylvania candy merchant, you won't be charged a sales tax. Some of the better-known companies also have liberal exchange policies, so you can return items that don't suit you -- even if you've consumed some of the chocolate!
Restaurants. Don't get caught looking for a restaurant last minute. The one you want won't have seats, likely leaving you with more expensive options.
Other merchandise. This is a great time to buy a number of items like winter gear and swimwear. The price of TVs also drops after the Super Bowl. And if you sign up to sales watchdog sites, you'll find lower prices for a number of romantic items including lingerie, jewelry and essential oils.
Finally, I think the easiest thing to do to save money is to DIY your Valentine's Day! Make your own cards and write your own messages. Cook dinner instead of go out to a busy restaurant! You'll get more mileage out of a low-cost gift that's built from a little time and effort -- and love! -- than you would from something expensive and thrown together.
More From Bankrate.com
Investing in love is priceySaving money on Black FridayLove shouldn't break the bankWays to save on Valentine's DaySave money on baking supplies