Valeant reports better-than-expected profit, raises forecast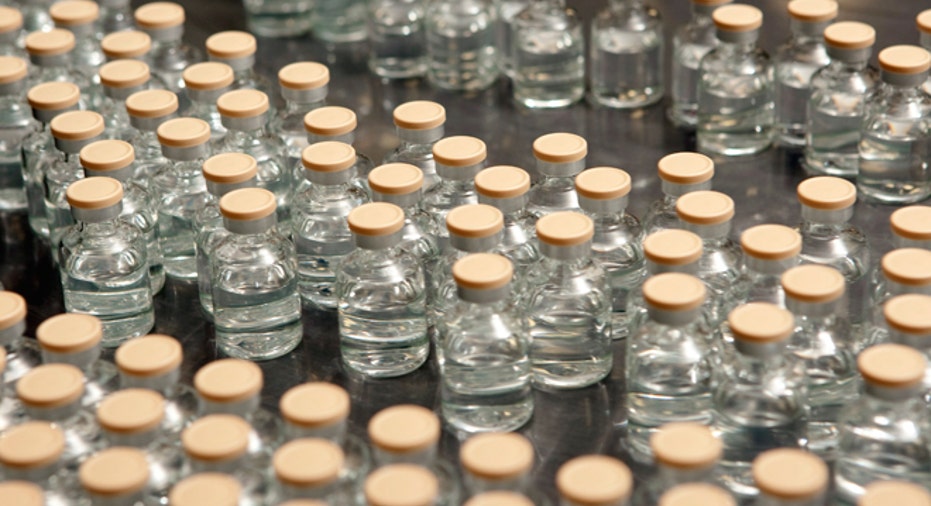 Canada's Valeant Pharmaceuticals International Inc (NYSE:VRX), embroiled in a bitter fight to take over Botox maker Allergan Inc (NYSE:AGN), posted a better-than-expected quarterly profit, driven by demand for its skin, neuro and eye drugs.
The company also raised its full-year adjusted earnings forecast to $8.22-$8.32 per share from $7.90-$8.10 per share to reflect its strong performance in the second half of the year.
The company raised its fourth-quarter adjusted profit forecast to $2.45-$2.55 per share on expectations of double-digit same-store organic growth.
Analysts on average were expecting the company to earn $8.03 per share for the full year and $2.38 per share for the fourth quarter, according to Thomson Reuters I/B/E/S.
Valeant also raised its 2015 adjusted profit forecast to $10 per share from $9.65 per share. Analysts were expecting $9.58 per share.
"With our acquisition of Bausch + Lomb now annualized and the impact of generics largely behind us, the true strength of our business and operating model can be clearly seen by our financial results," Chief Executive Michael Pearson said in a statement.
Valeant posted a profit attributable to the company of $275.4 million, or 81 cents per share, in the third quarter ended Sept. 30, compared with a loss of $973.2 million, or $2.92 cents per share, a year earlier.
In the year-earlier quarter, the company took a restructuring charge of $305 million, primarily related to the acquisition of Bausch & Lomb, and an impairment charge of $645 million.
Cash earnings, or profit adjusted for one-time items, was $2.11 per share, above the average analyst estimate of $1.99 per share.
Revenue jumped 33 percent to $2.06 billion, matching analysts' expectations.
In September, Valeant said it expected third-quarter results to beat Street consensus on revenue and surpass its forecast on cash EPS and other measures.
The Laval, Quebec-based company teamed up with activist investor Bill Ackman on April 21 to make a cash and stock offer for Allergan. The botox maker has rejected Valeant's offer, which it has twice revised, worth about $51 billion.
(Reporting by Rod Nickel in Winnipeg, Manitoba and Ashutosh Pandey in Bangalore; Editing by Saumyadeb Chakrabarty and Don Sebastian)