Valeant Ex-CEO Pearson Sues Company Over Unpaid Stock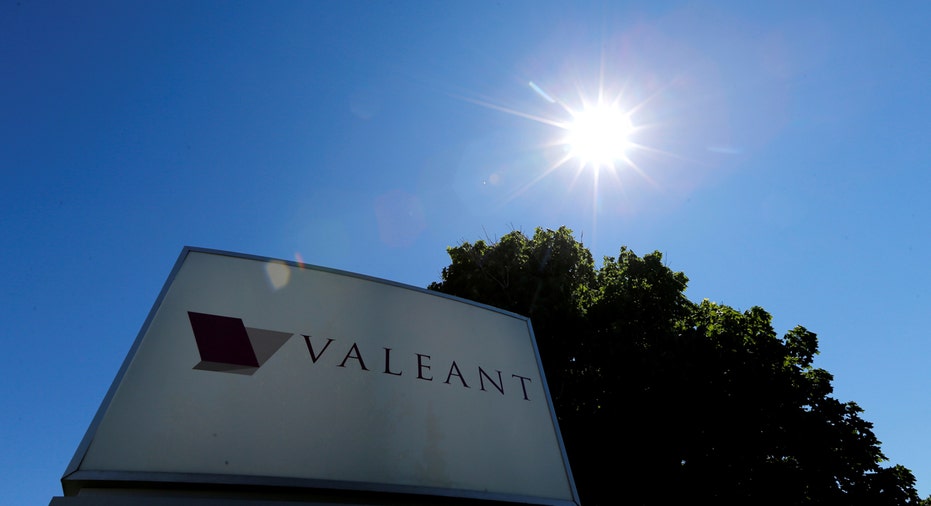 Michael Pearson, former chief executive of Valeant Pharmaceuticals International Inc., is suing the embattled drugmaker for refusing to pay him more than 3 million company shares that he said he is owed.
In a lawsuit filed Monday in the U.S. District Court of New Jersey, Mr. Pearson said Valeant breached his contract by not paying him 580,676 shares and 2.5 million performance shares that were due last November under the terms of his separation agreement.
Based on Valeant's stock price of $10.81 at the close of trading Monday, the unpaid shares have a market value of about $33 million. In November, the stock price was above $15 for much of the month.
The complaint said Valeant also owes Mr. Pearson $180,000 in unpaid consulting fees.
A spokeswoman for Valeant declined to comment Monday. Last week, the spokeswoman said the company had "determined not to make further payments due to the circumstances that Valeant finds itself in at this time."
Mr. Pearson was ousted as Valeant's CEO last May, and he remained as a consultant until January this year.
Mr. Pearson's complaint said his lawyers requested payment of the overdue shares in January, but the company's executive vice president and general counsel Christina Ackermann said in a letter that the board decided against the payment.
Mr. Pearson was richly rewarded at Valeant through a compensation plan that tied the bulk of his pay to targeted increases in the company's stock price. Stoked by a steady campaign of takeovers, Valeant's stock price soared under Mr. Pearson's leadership, hitting an all-time high of $262.52 in 2015.
That year Mr. Pearson was paid $141.6 million, largely in stock awards. His pay was valued at $72.5 million in 2016, largely through stock awards and a $10.4 million severance payment.
Valeant's stock price has plunged 96% since the 2015 high, after the company became engulfed in controversy over drug-price increases, accounting practices and its undisclosed business with a mail-order pharmacy. The U.S. attorney's office in Manhattan last year alleged in a criminal complaint that a former Valeant executive and an official with Philidor Rx Services LLC enriched each other through a multimillion-dollar fraud and kickback to funnel Valeant business to Philidor. The Valeant and Philidor executives have denied the charges.