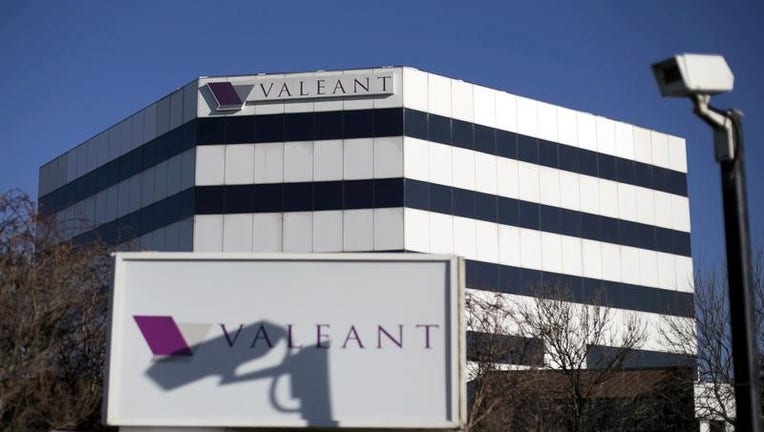 Canada's Valeant Pharmaceuticals International Inc reported a better-than-expected quarterly profit on Tuesday, helped by lower costs and strength in its Bausch and Lomb eyecare business, but its net loss widened and the company said it was feeling pricing pressure.
U.S.-listed shares were off at $15.83 in pre-market trading compared with a close of $16.71. A year ago, shares closed at $76.95.
Since taking the helm last year, Chief Executive Joseph Papa has been trying to rebuild Valeant's business and regain investor confidence after the company came under investigation over its accounting and pricing practices.
Laval, Quebec-based Valeant has also faced intense political scrutiny for hiking its drug prices as well as for the unorthodox use of a specialty pharmacy to boost sales.
Net loss attributable to Valeant widened to $515 million, or $1.47 per share in the fourth quarter ended Dec. 31, from $385 million, or $1.12 per share, a year earlier.
Excluding items, it earned $1.26 per share, beating analysts' average estimate of $1.19, according to Thomson Reuters I/B/E/S.
Selling, general and administrative costs declined 10.5 percent to $665 million.
Revenue fell 12.9 percent to $2.40 billion, but exceeded the average expectation of $2.33 billion.
Valeant has also been shedding assets to reduce its debt load of about $30 billion. It announced the sale of its Dendreon cancer treatment business and three skincare brands for $2.12 billion last month.
The company said it expected 2017 revenue of $8.90 billion-$9.10 billion. Analysts were expecting revenue of $8.96 billion.
(Reporting by Ankur Banerjee in Bengaluru; Editing by Sai Sachin Ravikumar and Frances Kerry)