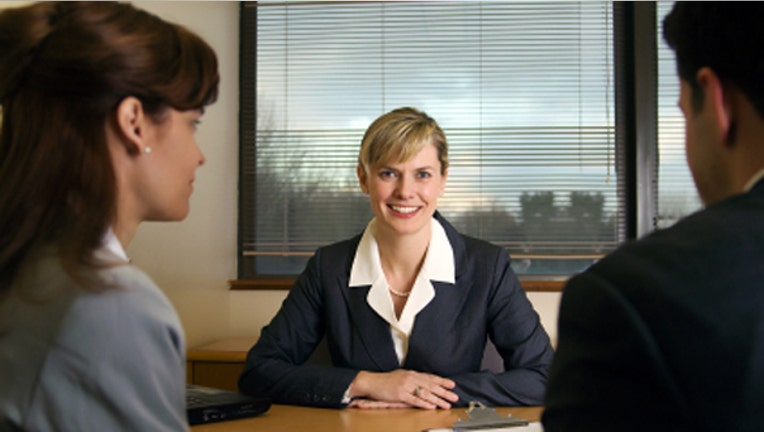 Can you really grow your business and remain tech-savvy without breaking the bank? Thanks to advances in technology, it's now easier than ever to run a 'lean' company.
Big or small, every company must be strategic with technology purchases these days. It's particularly tough for small companies that are trying to grow and don't have legacy apps to fall back on. But fear not. Thanks to the economy and trends such as cloud computing, vendors are making the latest software and hardware even more affordable.
So should you always scrimp and save on tech purchases? That's a slippery slope, says Robert Eastman, managing director with SMB Research, a small-business-focused tech analysis and advisory firm in Boston.
"The goal shouldn't be keeping IT costs low for the sake of saving money, because technology is an enabler," remarks Eastman, a former analyst with AMR Research. "Spend your money in the right way and on the right things."
If your technology isn't keeping up with your business, then it's time to investigate cost-effective solutions like cloud software, multifunction applications for customer relationship management (CRM) and collaboration, and hardware upgrades. Here's some advice to get you started:
1. The cloud and SaaS Purchasing SaaS (software as a service) that's delivered, managed and hosted by a third-party provider over the Internet is a trend that's here to stay. Yet moving to the cloud may not be the best fit for every application, says Paul Capizzi, vice president of technology at SBLI USA Mutual Life Insurance Company, a 100-person firm based in New York. When he looked at putting email in the cloud, he determined after a cost evaluation that retaining the in-house-managed Microsoft Exchange application would be cheaper in the long run.
Meanwhile, adopting a cloud-based project management and help desk application from Salesforce.com and porting HR apps to the cloud, hosted by ADP, were no-brainers, he says. "The Salesforce tool has all the stuff we want, including access to APIs for our developers. And since we only need access for 20 people, we'll save about $10,000 per year."
Aside from the affordable per-user pricing and free enhancements, it's also easy for him to ditch the app later. "We can pull our data out on a [Microsoft] Access database and take it elsewhere," Capizzi says. That's another critical cost-saving advantage of SaaS — your business is not locked into a timeframe of use, based on a license you purchase.
Cloud-based backup, storage and CRM are the most logical places for a small business to get started when it comes to return on investment, but online accounting and financial software also have considerable potential. "Companies are still somewhat reluctant to put their financials online, but there are some terrific packages out there," Eastman says.
2. CRM for small business Most experts will tell you that of all the business software packages, CRM is the most essential. Once you've surpassed a handful of employees and a dozen customers, it gets pretty tough to manage customer accounts, orders and marketing campaigns from email and folders.
Eastman advises targeting systems with the following features: contact management, pipeline analysis, analytic dashboards, data integration and mobile apps. SMB Research offers more evaluation advice in this blog post.
CRM systems are also starting to integrate social media features and sites to help track the social media behavior of customers and prospects. Many vendors offer a few free users with your contract, or other discounts, to make the systems more affordable, Eastman says. The field is vast, but reputable small-business CRM packages include Sugar (from SugarCRM), Results, Infusionsoft, Sage, Zoho (free and paid versions), Microsoft Dynamics and those from Salesforce.com. For more tips on choosing a CRM system, check out this article.
3. Collaboration So-called collaboration suites typically include a smorgasbord of features for employee productivity all in one place. These might include the following: document and content management capabilities, search improvements, intranet and website integration, discussion forums and community collaboration, dashboards and analytics, instant messaging, video conferencing, and integration with voice-over-IP systems. You can use online systems from Google, piece together other smaller apps, or go with an on-premises system such as Microsoft SharePoint 2010, as SBLI did.
"We found that [SharePoint] was a great product to invest in because it has built-in workflow, centralized data and infrastructure, pulls all the data back to a friendly interface, and enables a data repository and project management tool," Capizzi says. "It centralizes our communication across the company." Of course, installing such an application requires a proven need for heavy collaboration and the ability to manage and support it. Full-featured email programs such as Microsoft Outlook continue to be one of the most significant collaboration technologies for small companies, Eastman says.
4. Hardware It's a good time to consider replacing your computer hardware, particularly if you can negotiate with vendors. SBLI purchased HP laptop and flat-screen monitor sets for less than $800 per unit through a local reseller. Like many companies, SBLI is also experimenting with tablets as another affordable option. So far, only the company's senior leaders and board members use them, but they've eliminated the massive and costly books printed every quarter for board meetings.
It's possible that for certain functions, your business can choose from the growing arsenal of free Web apps — which typically have limited functionality and support, but allow you to experiment with little financial risk. What's most important when balancing cost with performance is to be clear about your business's needs, goals and offerings before buying or signing up for anything. "The top savings are to get the right technology in the first place, and knowing what you don't know about the vendors," Eastman says.