Using Best-in-Class Development Programs to Turn Managers Into Leaders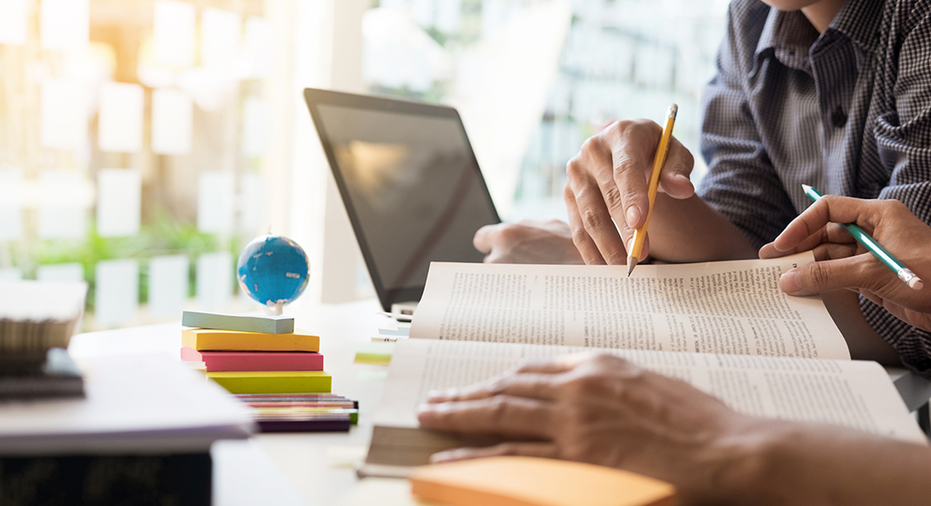 Many executives feel that managers should be chosen internally from a pool of candidates who demonstrate company values and stellar job performance. Good workers, however, don't necessarily make great managers.
Of course, this doesn't mean you shouldn't award good performance with promotion. Entering your company's managers and executives into appropriate leadership development programs can help them gain the additional skills they need to lead your workforce.
"Best-in-class leadership development programs get results," says Janice Miller, director, leadership programs, product management, at Harvard Business Publishing Corporate Learning. "According to our research, companies with best-in-class leadership development initiatives report that their programs have an impact on organizational and competitive performance in far greater numbers than those with leadership programs that aren't in the best-in-class category."
Building a Learning Culture
While much of what a leader must know can be learned on the job, well-rounded learning experiences can give new managers and executives additional skills that will significantly improve their performance.
Traditionally, Miller explains, many organizations have used the "70-20-10" model of learning. In this model, 70 percent of learning takes places during on-the-job experiences, 20 percent of learning is informal – e.g.,  coaching, on-demand learning, etc. – and 10 percent of learning is delivered through formal leadership development programs. While organizations with strong learning cultures make room for all forms of learning, today's changing pace of business necessitates changes to learning and development programs.
"Workplace structures are becoming more matrixed, more cross-siloed, and career paths are no longer ladders but lattices," Miller says. "This environment means organizations must adapt to innovate and transform in real time, and they need leaders who can do the same."
Formal learning programs slot into the adaptation process by providing leaders with internal and external perspectives that stretch their thinking, Miller says. These programs can also facilitate peer-to-peer learning networks that can be leveraged long after the program is completed.
"Best-in-class programs aren't designed as one-off learning events," Miller says. "Formal learning is no longer just a three-day on-campus experience or a one-time seminar. The best formal programs are delivered over time, where learning is spaced out over short bursts that not only better accommodate the busy schedules of today's learners, but are also proven to be more engaging and allow the learners to retain and apply the learning for better results."
For an organization to get the most out of its development programs, it's important for executives to lead the workforce by example.
"One hallmark characteristic of best-in-class leadership development initiatives is inevitably the deep engagement of senior corporate leaders," says Miller. "Executive involvement brings with it a broad continuum of benefits, from helping to set learning objectives that tie to the company strategy, to sharing their insights and experiences, to demonstrating to participants that leadership development is valuable to and valued within the organization."
Measuring the Impact
Many companies implement leadership development initiatives, but then struggle to figure out the return on investment (ROI) for the operation.
Miller admits that measuring the impact of a leadership development program can be "tricky." She references past research from Harvard Business Publishing Corporate Learning which found that only 19 percent of organizations measure the ROI of their programs.
"Most organizations are evaluating programs based only on participant user satisfaction or how strong they feel their pipeline of future leaders is," Miller says.
Miller recommends incorporating an "action learning" model in which participants tackle business impact projects by applying their learning to address their companies' critical business challenges.
"[The projects] focus on important external factors, internal issues, process challenges, or other strategic initiatives, providing participants with opportunities to apply their newly acquired knowledge and capabilities in ways that both add value to the business and solidify their personal professional growth," Miller says.
These projects not only measure success in real-world scenarios, but can also be used to accomplish goals for the company at the same time.
"The projects provide a way to measure the impact that a leadership development program has on the business by capturing how the learning was used to address the business challenge," Miller says. "Because these projects have sponsors – someone more senior in the organization who can provide guidance, support, resources, and visibility – they have significance in the organization and can serve to advance key strategic initiatives. An impact project puts learning directly in the context of an organization's business. It also is an excellent example of learning by doing."
How to Make Your Leadership Development Program Best-in-Class
A leadership program done incorrectly is a program not worth doing. No organization wants leaders who are improperly trained to handle vital business matters. However, building a great development program is easier said than done.
"Many leadership and development organizations are struggling to develop programs that not only cultivate and nurture leadership talent, but also demonstrate effective business impact," Miller notes.
According to Miller, a best-in-class development program is one that "tightly aligns with strategy, enjoys executive support, has cultivated a strong talent pipeline, and demonstrates an impact on the overall success of the business."
Miller and Harvard Business Publishing suggest the following four areas of focus to help companies develop successful leadership development programs:
1. Learning That's Relevant to the Business
When designing a leadership development program, organizations should start by identifying the unique challenges they face.
"Only then can an organization determine the skills and capabilities its leaders need at different levels of the business and design a program that builds these skills and capabilities in support of its business strategy," Miller says.
2. Innovative Learning Design and Delivery Models
Miller recommends a cohort-based approach to leadership development programs. Such an approach can "draw out the collective wisdom of their participants and enable peer-to-peer learning."
Miller also recommends avoiding single-session programs in favor of programs delivered over time through a blend of "high-touch, interactive discussions; world-class experts; and content that busy leaders can access anytime and anywhere."
3. Executives Who Are Deeply Engaged
To solidify the connections between the learning program and the practical operations of the business, senior executives should be closely involved in curriculum design. Executives should also participate in the programs to share their expertise and insights.
4. The Ability to Measure the Impact of Learning on the Business
"To ensure that their leadership development programs deliver on intended outcomes, organizations must be able to measure impact and, importantly, to connect learning from the program to business results," Miller says.
Once again, this is where business impact projects come in. These projects not only serve as valuable learning exercises, but also produce measurable real-world results.