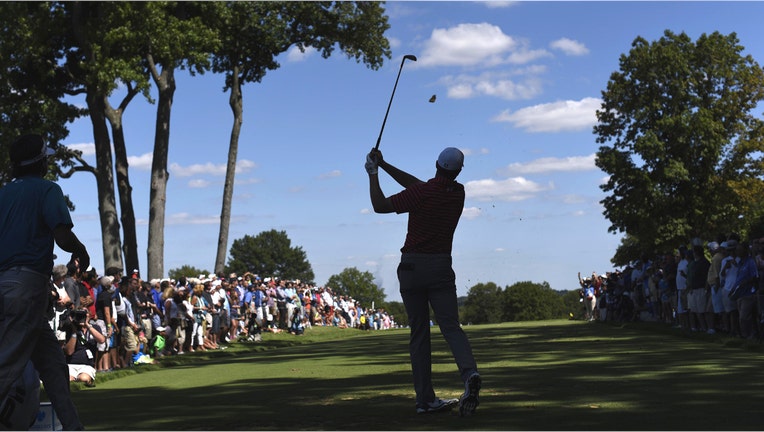 Back in 2014, the United States Golf Association enlisted Deloitte's help. The sport was at a crossroads, and the USGA saw the need to redouble its efforts from the ground-up. By working with consultants at Deloitte, the USGA prepared a plan to modernize its services and strengthen its relationship with golfers and courses around the country.
Now the USGA and Deloitte have taken another step toward building a strong future for golf, agreeing to a multi-year strategic partnership to foster innovation.
"The USGA operates in an ecosystem that has grown over 100 years," Sarah Hirshland, Senior Managing Director of Business Affairs for the USGA, told FOXBusiness.com. "There's a way of doing things that has been around for a very long time, but there was some inertia while the world around us changed."
Tom Marriott, principal at Deloitte Consulting LLP, said the firm has focused on bringing more value to the chain of relationships between golfers, clubs, regional associations and the USGA.
"Long before we started conversations about a sponsorship, we were helping the USGA with strategic questions about their role in the golf ecosystem and how they could modernize that role to provide better service for their customers, if you will," Marriott explained.
The partnership is considered a mutually beneficial one. The USGA—a group of 8,000 clubs, courses and practice facilities—intends to capitalize on Deloitte's expertise, while Deloitte can introduce its brand to golf fans as an official sponsor. Plus, golf is quite popular inside Deloitte's offices.
Sponsor Ties
"There was a lot of demand for spots on the project," Marriott said. "What we want to do as a professional services organization is work with iconic brands, and a chance to work with [the USGA] is something that got our people excited."
Likewise, Hirshland said the USGA and Deloitte have a mutual love of golf.
"They bring business sophistication and experience to our organization, and we're finding that they are passionate golfers," Hirshland said. "We also want to help them drive their business and use us as a case study."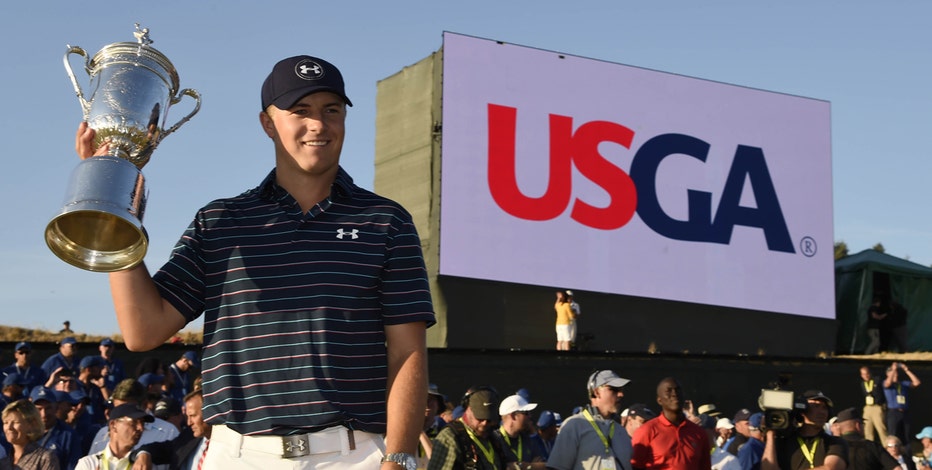 Deloitte, one of the "Big Four" audit firms, will support USGA championships as well as programs that promote innovation, inclusion and volunteerism inside and outside the golf community. The company joins American Express (NYSE:AXP), International Business Machines (NYSE:IBM), Rolex and Toyota's (NYSE:TM) Lexus brand as corporate sponsors of the USGA.
"It's a double win. We can get our brand out there, but do it with an organization with similar values," Marriott said.
The Tiger Woods Boom
America's golf industry has changed in recent years. The professional debut of California native Tiger Woods in 1996 sparked a golf frenzy, and interest peaked during his rein of supremacy over the sport. Injuries during the last two years have derailed his career, leaving the sport without its biggest star on the leaderboard. Meanwhile, construction of golf courses soared in tandem with the housing boom, and financial challenges followed in the post-recession years.
The National Golf Foundation's most recent annual survey showed approximately 24.7 million Americans played golf in 2014, matching the year before Woods turned pro. Participation was 17% below the high mark of 30 million in 2005.
"What grew was what you could call a bubble," Hirshland said. "We're in a market correction with golf courses in particular, as we've seen closures. Quite frankly, I expect that to continue. But is the USGA gravely concerned? No."
Although golf participation has fallen from its peak, the sport appears to be back on an upward trajectory. Based on PGA PerformanceTrak data, the average number of rounds played in 2015 was up 2.9% year-over-year through November. Warmer weather encouraged golfers to hit the links near the end of the year, as participation in November jumped 22.5% compared to the year-ago month.
Growth Plans
Business activity is also solid. Sponsors spent an estimated $1.73 billion worldwide on golf in 2015, a 4.8% increase versus 2014, according to research firm IEG. That is double what sponsors invested in the NBA for the 2014-15 season, while NFL sponsorship revenue totaled $1.15 billion last season.
And while it will be a difficult task for any golfer to replace the kind of star power that Woods brought to the course, young guns such as Jordan Spieth and Rickie Fowler may be ushering in a new era for American golf.
The USGA is addressing some key issues, from the financial health of golf facilities to the sizable time commitment for golfers. According to Hirshland, the number of nine-hole games played is rising at a rapid pace.
Golf can be expensive to play, too, and the USGA continues to evaluate ways for courses to manage costs. Hirshland said many people believe golf is more expensive than it is, noting that 75% of U.S. courses are public. Still, golfing is a pricier endeavor than other sports, and the USGA's objective is to keep the game "economically viable for a large group of people," Hirshland added.