User's Guide to Summer Vacation: RV Travel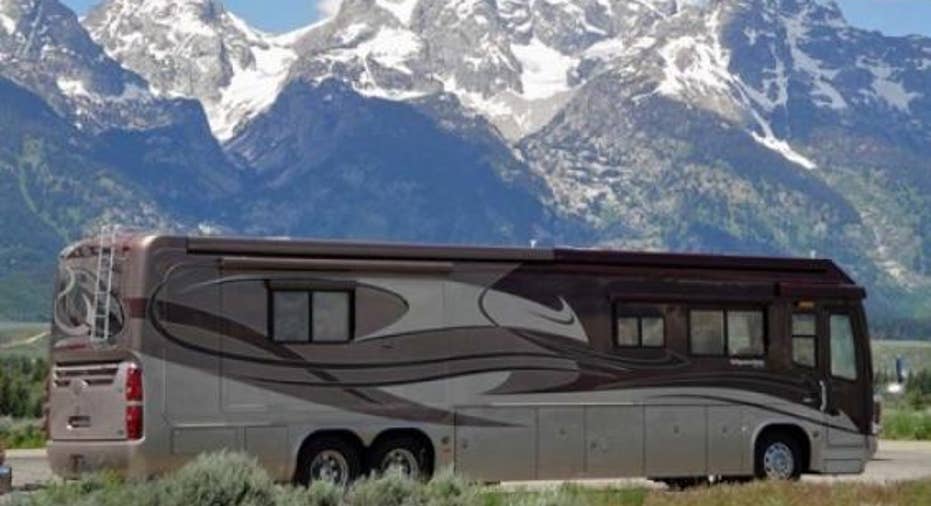 When it comes to seeing the country, one of Americans' favorite ways to travel is by recreation vehicle or RV. The first motorized campers were built in 1910, and by the 1930s and 1940s, motorists drove their Tin Lizzies across the country to tourist camps where they heated tin cans of food and bathed in cold water.
Times, though, have changed. A lot. Today's RVs have every comfort of home and then some. There are deluxe motor homes, towable sport utility RVs and truck campers. Prices can range from $40,000 for some of the basic models to well over $100,000 for top of the line models.
RV sales rose 13 percent in the first quarter of this year over the first quarter of 2013, and by year's end total shipments will reach 350,000 units, on par with 2007, a high water mark for the industry, according to the Recreational Vehicle Industry Association. And, it's not just Winnebagos anymore. Other brands in the category include Fleetwood, Thor and Forest River.
Brad and Amy Herzog hit the road for two months every summer to explore the country and have covered 150,000 miles from Yellowstone National Park to the Blue Ridge Parkway.
"For a dozen years, we did it with our kids, and it was an exciting and enlightening experience for everyone," says Brad." But now that the kids attend summer camp for eight weeks, we have the opportunity to explore as a couple. It's a second honey moon every summer."
Join us tonight on "The Willis Report," to see Brad and Amy's RVs and to learn more about RVing.