User's Guide to Buying a Beach House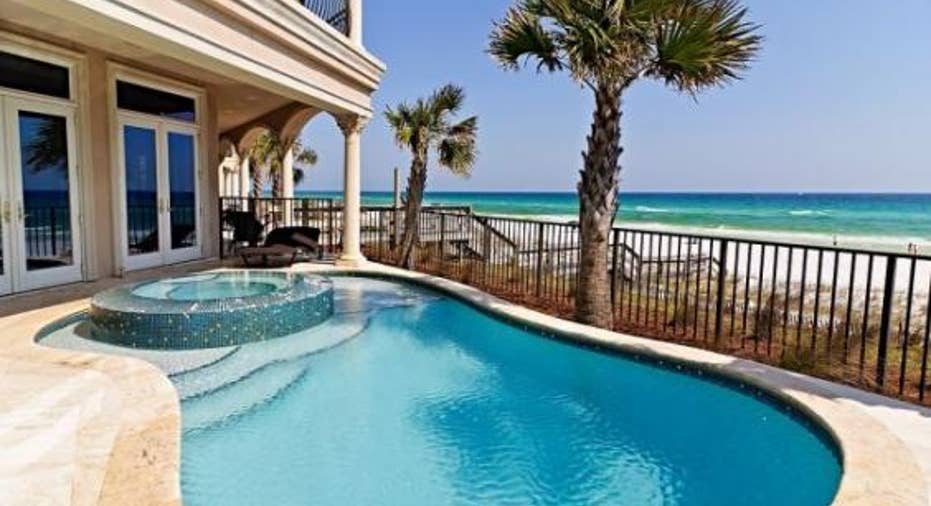 Owning a home on the water is a dream for many of us. Whether your vision is to buy a family destination or an oasis that you occasionally rent out, the good news is that prices in many coastal markets have never recovered from the 2007-2008 crash. When you add into the mix that interest rates are still cheap on a relative basis, well, it's clear the stars may have aligned to help you accomplish your goal.
The devil, though, is always in the details. Tom Kraeutler, host of the nationally syndicated radio show, The Money Pit, advises buyers to understand the requirements for insurance before signing on the dotted line. Federal flood maps have been redrawn and more properties are required to have federal flood coverage. Add in the fact that insurers have been besieged with claims over the last few years, and you may well be shocked at the amount of coverage you may be required to have.  Average flood insurance claims run tens of thousands of dollars, so it is smart to make sure you have a safety net. Plus, in flood zones the law will require you to have coverage if you have a mortgage.
Other factors to consider: Know whether your beachfront dream has mold or water damage. If major remediation was done to a home, the owners may have filed a building permit. You can check local records to see if that is the case. Otherwise, a good home inspector can help you check for telltale signs of damage. Kraeutler also advises making sure you  know whether local codes require that homes meet wind resistance or flood elevation rules.
And, there are other kinds of issues to consider as you search. If you're new to the market, you may be surprised at the number of beds packed into houses. Antonia van der Meer, editor-in-chief of Coastal Living magazine, says that it's not unusual to find even small homes that sleep 20, "Bunk beds are a huge trend and four beds to a room is not uncommon," she says.
That's great for big families who want to vacation together, but even if you don't have a large entourage, you may also appreciate it when it comes time to resell. Beach houses with direct water access and large, bright open spaces typically command the highest premiums.
Getting the best deal means acting decisively and knowing what you want from the start.