User Curator Site The Fancy Beats Pinterest to Monetization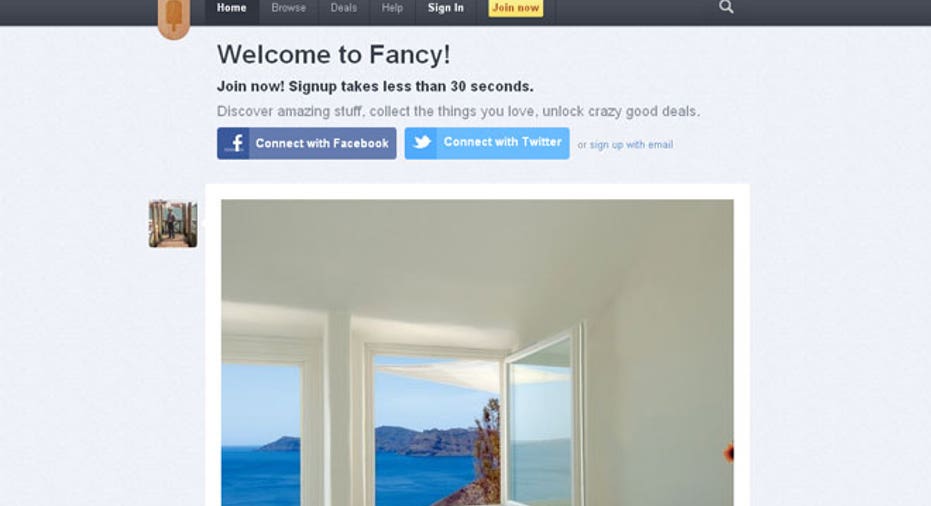 While user-curator site Pinterest seems to be sweeping the social media world, it's not entirely clear the site will be able to make money.  While e-commerce might be a future enhancement for the site, one social-media startup may have beat Pinterest in the monetization game.
Both Pinterest and The Fancy pitch themselves as virtual scrapbooks, where users can "pin" or "fancy" ideas and items they like through photo posts. While Pinterest markets itself as more of a forum of self-expression, The Fancy hopes to distinguish itself as more of a digital catalog.
On Thursday, The Fancy unveiled a unique approach to monetizing this digital catalog platform. The social media site announced it will now enable retailers to claim items that users have "fancy'd" as theirs and sell them directly through The Fancy. In the past, when users wanted to purchase a "fancy'd" item, they were directed to a third-party site to process the transaction.
If a retailer decides it wants to sell a "fancy'd" item and claims it, the user who posted it will get a notification and be able to purchase it, according to a Business Insider report.
The Fancy receives a portion of every purchase, but The Fancy founder Joseph Einhorn feels the business model benefits merchants and could pave the way for a strong symbiotic relationship between merchants and user-curator sites. "What is better for a merchant? Getting a person to click on a link that sends them to a website, or giving them completed orders?," he said in a report on Mashable.com.
As far as those "unclaimed" items, they're still there -- and available for purchase -- but users will have to surf over to a third-party site to actually make the acquisition.
The Fancy has some notable social-media bigwigs waging in its success, as Twitter co-founder Jack Dorsey and Facebook co-founder Chris Hughes are both members of its board, according to Business Insider.
Still, if The Fancy is really looking to take on Pinterest, it has a while to go before it approaches the same user base.  Pinterest boasts an estimated 10 million users, while The Fancy hosts just 250,000, according to Business Insider's report.
If The Fancy continues to grow, Pinterest might not be its only rival. The site could also present competition to a number of e-commerce sites, among them eBay, Groupon and Etsy, which touts itself as visually-oriented digital marketplace.
Do you think The Fancy can take on Pinterest? Let us know.  Tweet using the hashtag #WhatsYourTheFancy