Use 'Presents' of Mind on Holiday Tipping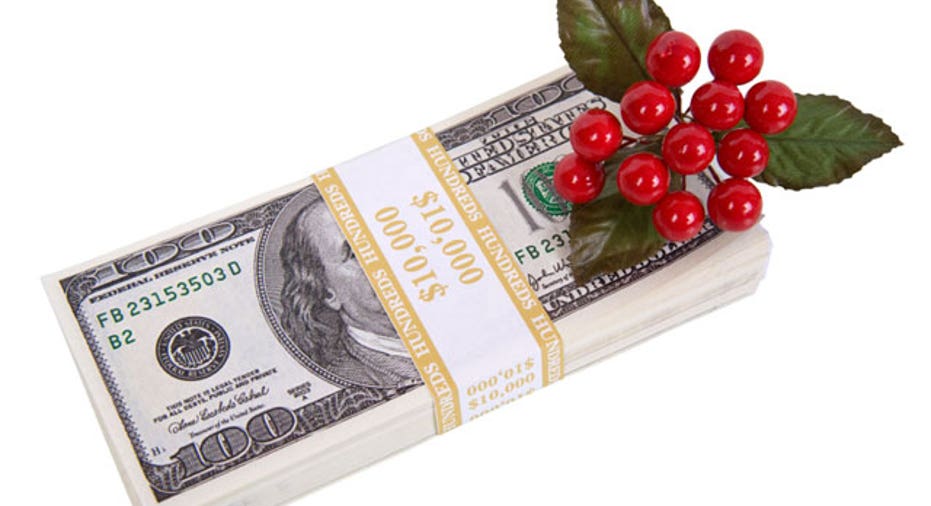 It's the season for giving.
But it can also be a season that's unforgiving when it comes to tipping service workers on whom we depend.
The seasonal angst about holiday tipping centers on two major questions: How much cheer should you spread, and to whom? The rituals of tipping, which are complicated enough the rest of the year, are particularly complex in the yuletide season.
Many people might consider a holiday bonus for their lawn man a no-brainer, for example. Others might just feel clipped.
How much do you hand over to your manicurist? What kind of cut should your barber get?Then there is the yuletide minefield of people who help with your kids: baby sitters, coaches, teachers, bus drivers. Do you really want them to remember you for your elfin generosity?
Know your limit
Relax. Yes, the recession is still on for millions of Americans. And of course, the big discounts won't be available until after the holidays.
Still, experts say there's no need to melt down your silver bells or pawn your five golden rings to fund holiday gift-giving. You can give wonderful -- and wonderfully affordable -- presents that the receiver and your budget will love.
The goal is showing appreciation, after all, not keeping up with the Clauses, says Lizzie Post, the great-great-granddaughter of etiquette maven Emily Post. She runs the Emily Post Institute, which is based in Vermont.
"They really are the people who constantly help us throughout the year," Post says. "It's really important to thank them and show our appreciation. Some of them we take for granted."The first step is to get organized. So make a list of recipients, and if you're feeling Santa-ish, check it twice. Then be thoughtful, but economical, with your stocking stuffers.
Give gifts from the heart
One way to save is to have your kids make gifts for their teachers. It may not look like it came from Santa's workshop, but they often mean the most to the teachers who receive them."I have some artwork from a few wonderful students who had just arrived from Cuba when I was teaching art my first year in 1968," says Robin Sarantos, a recently retired Miami teacher. "They still bring smiles to me."
If a teacher or day care provider has been especially nurturing, you may feel like giving them a special gift. But if you do, have your child deliver it in private to avoid comparisons with what the other kids brought, says Post.
Her one rule: Never ask other parents to contribute cash to a joint gift. You don't know whether someone can afford it.
Do the math
What about the people who help you run your life? For most of them -- pet groomers, hairdressers, personal trainers or pool cleaners -- you should first estimate the value of one visit, advises Post. Then, give cash or a gift equivalent up to that amount. For instance, a weekly housekeeper would get up to a day's pay. A live-in maid should get a week's.For those service workers you may not actually know -- trash collector or newspaper carrier, for instance -- $10 is fine.
Baked goods are a perfectly acceptable gift, but you should check on any food allergies the recipient might have, says Post. Sarantos likes to give baklava.
A lift in spirit
It may bring you comfort and joy to know there's scientific evidence that spreading holiday spirit makes us happier. And no, we're not referring to the magical makeovers of the Grinch and Ebenezer Scrooge.
"If we take the time to appreciate what someone does for us, that increases our own positive emotions," says Nathaniel M. Lambert, a Florida State University psychology researcher who was the lead writer on a study of the subject.
Finally, if you really can't afford anything, send a card. No need to tip the mail carrier when he picks it up: Federal regulations prohibit them from accepting money. However, they may receive presents or gifts cards worth less than $20.