US Soccer plans 'deep dive' review after missing World Cup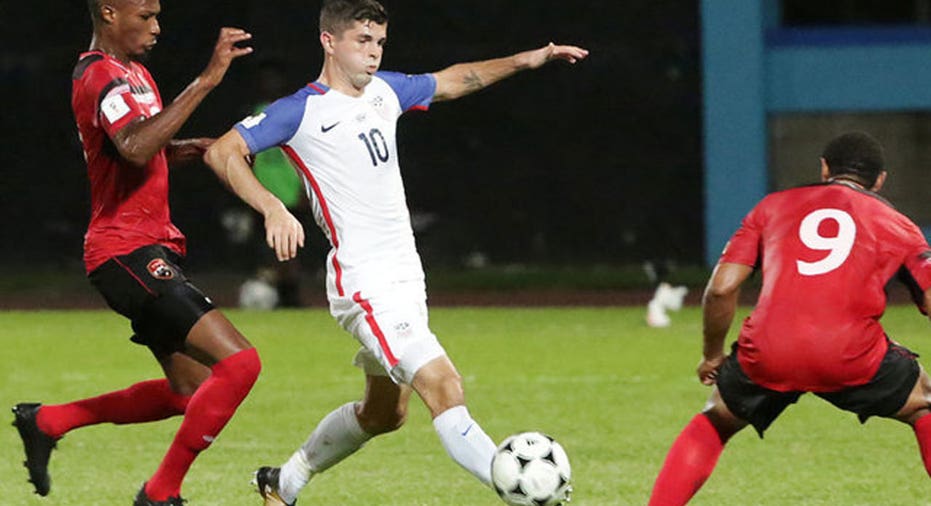 The president of the United States Soccer Federation, Sunil Gulati, promised on Friday a "deep dive" review of their entire program after the men's national team hit an embarrassing low by failing to qualify for next year's World Cup finals.
Gulati, speaking three days after the U.S. capped a lacklustre World Cup qualifying campaign with a stunning loss away at Trinidad and Tobago, said everything will be on the table during the extensive review.
"It is something we do after every major competition whether we have been successful or not successful, or not lived up to what we had hoped," Gulati said in a conference call.
"This will obviously be a much deeper dive given that we haven't qualified for the first time in 28 years, but we will look at everything."
A search for a new manager will be high on the to-do list since Bruce Arena, brought on last November to get the U.S. team back on track, announced his resignation on Friday.
But a new manager will just be the tip of the iceberg with Gulati, saying player development, coaching, refereeing and facilities are among a lengthy list of items being reviewed.
"Where we need to make major changes we will do that. Where we need to make incremental changes we will do that. We will take our time with that and unfortunately we have the luxury of time before we have competitive games again," said Gulati.
"We will take a deep dive into that and we'll probably get some external help so as to not be insular in how we look at these things. But basically everything will be looked at."
Gulati, who has held his role for three terms dating back to 2006, accepted responsibility for the team's failure to secure a spot in Russia but said he has no plans to resign.
The 58-year-old also did not say whether he would run for re-election when his term as president ends in February, but that he will make a decision in the coming weeks.
Gulati said U.S. Soccer conducted a review of governance and leadership in its staff two years ago and now plans to do it all over again, signalling what could be the start of a major shake-up in every section of the American game.
Additional resources in technology and even the compensation structure of staff are all on the table.
"We don't have anything perfect here for sure in any of those areas," said Gulati.
"So any place we think we can get better and have outside people help us do that, we're happy to look at that and we will continue to do that." (Reporting by Frank Pingue in Toronto; Editing by Christian Radnedge)