US Open prize money to top $50 million, tennis officials say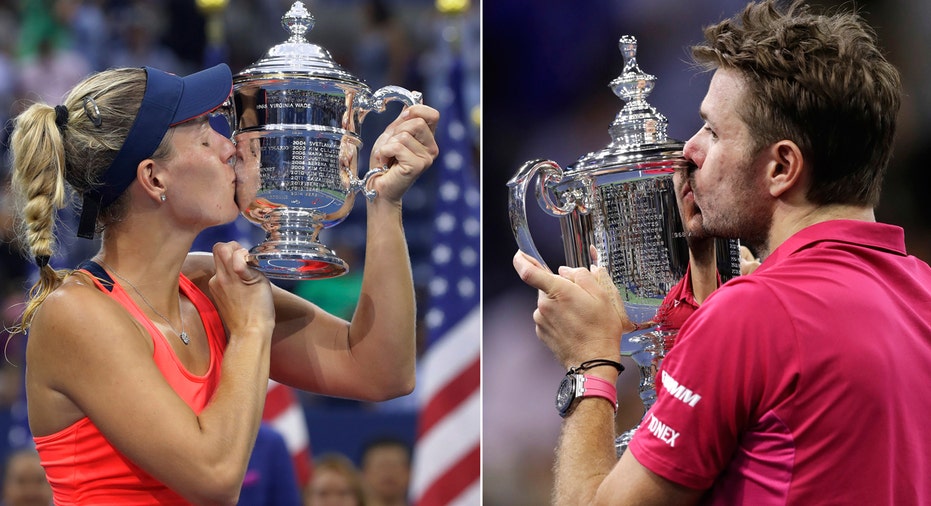 This year's U.S. Open will become the first tennis tournament to top $50 million in prize money following a nine percent increase in the total purse, the United States Tennis Association (USTA) said on Tuesday.
Winners of the men's and women's singles titles will each earn $3.7 million, while runners-up will pocket $1.825 million from the $50.4 million total pot.
The men's and women's doubles champion teams will each earn $675,000, also the highest in U.S. Open history.
The qualifying tournament for the season's final grand slam will offer more than $2.9 million in prize money, a 49.2 percent increase from 2016.
"Five years ago, we committed to the players that total player compensation for players would reach $50 million at the U.S. Open, and we are honoring that commitment," USTA President Katrina Adams said in a statement.
"In addition to unprecedented prize money increases, players also will see a host of new amenities at this year's tournament including upgrades to player dining, a more generous meal allowance, upgrades to all player workout facilities, and additional quiet room space.
"Our goal is to make every experience at the U.S. Open, whether for the players, our fans, or our partners, the best, world-class experience possible."
The U.S. Open runs from Aug. 28 to Sept. 10 at the Billie Jean King National Tennis Center at Flushing Meadows, New York.
(Reporting by Steve Keating in Toronto. Editing by Christian Radnedge)