US jobless claims drop to more than 44-year low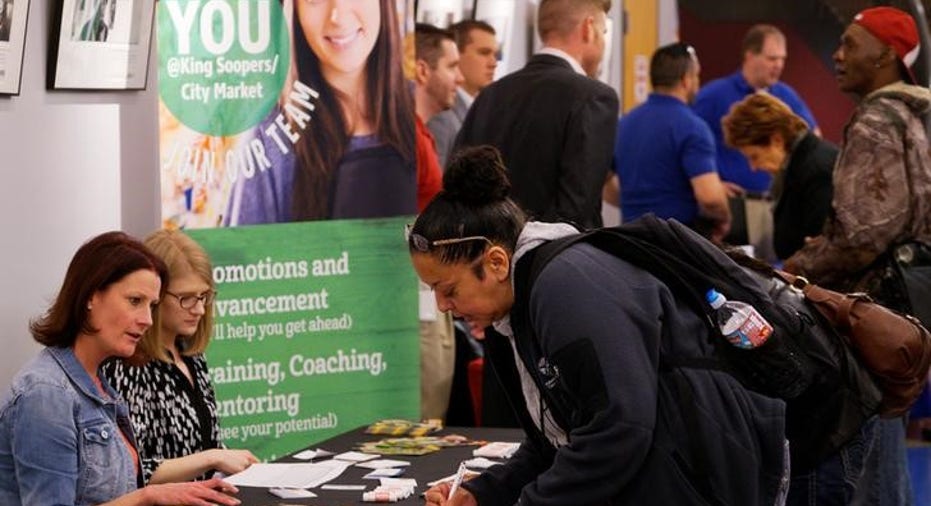 WASHINGTON (Reuters) - The number of Americans filing for unemployment benefits fell to its lowest level in more than 44 years last week, pointing to a rebound in job growth after a hurricane-related decline in employment in September.
Initial claims for state unemployment benefits dropped 22,000 to a seasonally adjusted 222,000 for the week ended Oct. 14, the lowest level since March 1973, the Labor Department said on Thursday. Data for the prior week was revised to show 1,000 more applications received than previously reported.
The decrease in claims was the largest since April and was probably exaggerated by the Columbus Day holiday on Monday.
Claims are declining as the effects of Hurricanes Harvey and Irma wash out of the data. Harvey and Irma, which lashed Texas and Florida, boosted claims to 298,000 in early September.
A Labor Department official said claims for the Virgin Islands and Puerto Rico continued to be impacted by Irma and Hurricane Maria, which destroyed infrastructure. As a result the Labor Department continued to estimate claims for the islands.
Nonfarm payrolls dropped by 33,000 jobs in September as Hurricanes Irma and Harvey left more than 100,000 restaurant workers left temporarily unemployed. The Virgin Islands and Puerto Rico are not included in nonfarm payrolls.
Economists polled by Reuters had forecast claims falling to 240,000 in the latest week. Last week marked the 137th consecutive week that claims remained below the 300,000 threshold, which is associated with a strong labor market.
That is the longest such stretch since 1970, when the labor market was smaller. The labor market is near full employment, with the jobless rate at a more than 16-1/2-year low of 4.2 percent.
The four-week moving average of initial claims, considered a better measure of labor market trends as it irons out week-to-week volatility, fell 9,500 to 248,250 last week.
The claims data covered the survey week for October nonfarm payrolls. The four-week average of claims fell 20,500 between the September and October survey periods, supporting views of a rebound in job growth this month.
The claims report also showed the number of people still receiving benefits after an initial week of aid decreased 16,000 to 1.89 million in the week ended Oct. 7, the lowest level since December 1973.
The so-called continuing claims have now been below the 2 million mark for 27 straight weeks, pointing to diminishing labor market slack. The four-week moving average of continuing claims dropped 22,750 to 1.91 million, the lowest level since January 1974. That was the 25th consecutive week that this measure remained below the 2 million market.
(Reporting by Lucia Mutikani; Editing by Andrea Ricci)