US housing starts hit 1-year low in September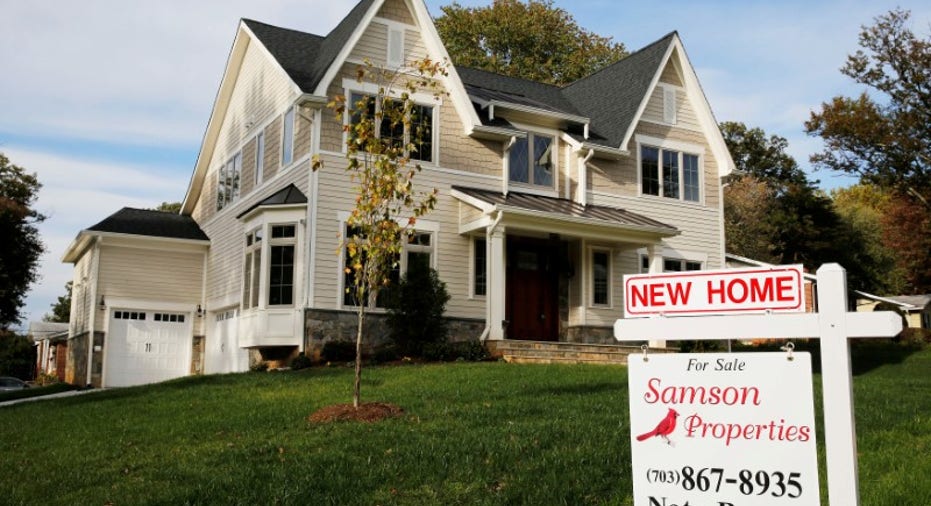 WASHINGTON (Reuters) - U.S. homebuilding fell to a one-year low in September as Hurricanes Harvey and Irma disrupted the construction of single-family homes in the South, suggesting housing probably remained a drag on economic growth in the third quarter.
Housing starts decreased 4.7 percent to a seasonally adjusted annual rate of 1.127 million units, the Commerce Department said on Wednesday. That was the lowest level since September 2016 and marked the third monthly decline in starts.
Groundbreaking tumbled 9.3 percent in the South to the lowest level since October 2015, with single-family homebuilding in the region plunging 15.3 percent to more than a one-year low. The South accounts for almost half of the nation's homebuilding.
Building permits fell 4.5 percent to a rate of 1.215 million units in September. Permits in the South dropped 5.6 percent.
It was not clear what the impact of Harvey and Irma was on the September housing starts and permits data. The Commerce Department said the Texas and Florida areas impacted by the storms accounted for about 13 percent of U.S. building permits in 2016.
Economists polled by Reuters had forecast housing starts falling to a rate of 1.175 million units last month and building permits slipping to a rate of 1.250 million units.
Prices of U.S. Treasuries fell in early morning trading while U.S. stock index futures were trading higher. The dollar <.DXY> was firmer against a basket of currencies.
HOUSING STALLING
Even before the storms struck, residential construction had almost stagnated this year amid shortages of land and skilled labor as well as rising costs of building materials.
Investment in homebuilding contracted at a 7.3 percent annualized rate in the second quarter, the steepest drop in nearly seven years. As a result, housing subtracted three-tenths of a percentage point from gross domestic product in the April-June quarter.
While economists expect housing starts to rebound in the fourth quarter, they caution that rebuilding in the areas devastated by the hurricanes could pull scarce labor away from other parts of the country and limit gains. The reconstruction effort is also pushing up prices of building materials.
A survey on Tuesday showed confidence among homebuilders rising to a five-month high in October, though concerns about labor and land shortages lingered.
Single-family homebuilding, which accounts for the largest share of the housing market, fell 4.6 percent to a rate of 829,000 units in September. That was the lowest level since May.
Groundbreaking on single-family housing projects has slowed since vaulting to near a 9-1/2-year high in February. Single-family starts rose in the Northeast and Midwest last month and hit more than a 10-year high in the West.
Last month, starts for the volatile multi-family housing segment fell 5.1 percent to a rate of 298,000 units.
Though the housing market appears to be stalling, the fundamentals remain solid. Unemployment is at more than a 16-1/2-year low of 4.2 percent, wages are rising steadily and mortgage rates remain close to historic lows.
In September, single-family home permits rose 2.4 percent. Permits, however, continued to lag starts, suggesting single-family homebuilding will probably not rebound strongly.
Permits for the construction of multi-family homes dropped 16.1 percent. Despite the drop, permits continued to outpace starts, a positive sign for future multi-family construction.
(Reporting by Lucia Mutikani; Editing by Paul Simao)