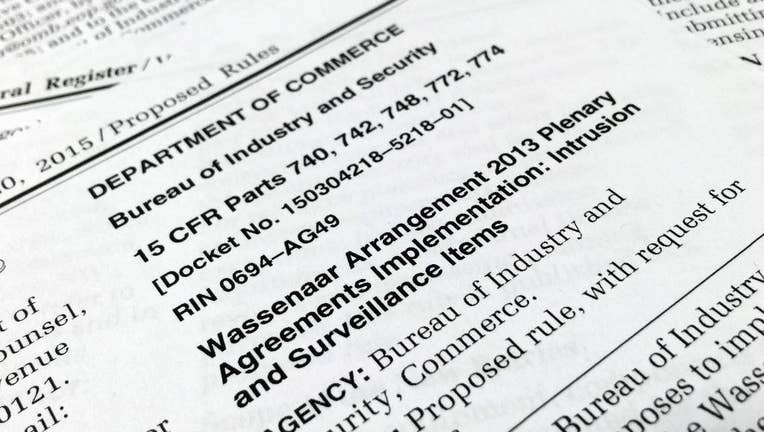 The Obama administration has failed to renegotiate portions of an international arms control arrangement so that it's simpler to export tools related to hacking and surveillance software.
These same technologies, which bad actors can exploit, are also used to secure computer networks.
The rare reconsideration of a rule agreed to in 2013 by 41 countries was derailed at the plenary's annual December meeting in Vienna.
It will be up to Donald Trump's administration whether the U.S. pushes for revisions again next year.
Industry groups and lawmakers have argued that the current arrangement intended to limit shipment of hacking tools overseas could hinder cybersecurity and research.
The rule falls under the 1996 Wassenaar (WOSS-uh-narr) Arrangement, which governs export controls for arms and certain technologies.