US, AT&T fire opening salvos as govt seeks to block merger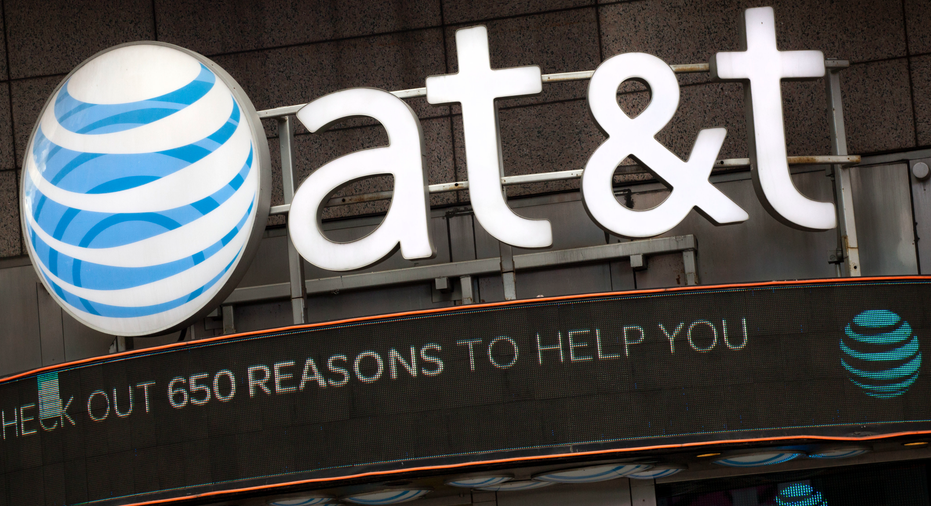 The government and AT&T exchanged opening salvos in a federal trial Thursday as the U.S. seeks to block the telephone giant from absorbing Time Warner, in a case that could shape how consumers get — and how much they pay for — streaming TV and movies.
The Trump Justice Department has sued to block the $85 billion deal, saying it would hurt competition and consumers would have to pay more to watch their favorite shows, whether on a TV screen, smartphone or tablet.
The combination of the wireless, broadband and satellite giant with Time Warner — home to the CNN, HBO and TBS networks as well as coveted sports programming — would harm competition and dampen innovation, Craig Conrath, the lead Justice Department attorney in the case, insisted in opening arguments.
"The evidence will show that this merger would hurt ... pay-TV consumers," Conrath said, noting they number some 90 million households in the U.S.
"Time Warner is a weapon for AT&T," he said. "Buying Time Warner would give AT&T a weapon to slow down innovation and protect its cash cow" of pay TV. AT&T owns DirecTV, which contributes a substantial percentage of its earnings.
AT&T's strategy of discounting DirecTV Now streaming service has helped it hold on to wireless customers, according to industry analysts.
But the companies' lead attorney in defending the merger, Daniel Petrocelli, countered that the government "cannot meet their heavy burden of proof" that deal would hurt competition in a rapidly shifting media landscape. "We're not trying to suppress or impede this transformation. ... This transformation is what makes this merger imperative," he said.
The government called as its first witness an executive of Cox Communications, which distributes content including Time Warner's through its cable TV network and opposes the merger. Suzanne Fenwick, who heads Cox's mergers and acquisitions business, testified that her company feared the merger would give unfair market power to competitor Time Warner's Turner, which would dictate steep terms for selling its programming, and a financial hit for Cox.
More people are using streaming services like Netflix and Amazon. Those companies and others such as Google, Hulu and Facebook "are running away with the industry," Petrocelli said — by offering pay TV at lower rates, selling subscriptions for on-demand programming and dominating advertising.
He rebuffed the idea that consumer prices would be pushed higher, accusing the government of relying on hypothetical economic models that don't square with the reality of the market. In fact, consumers could end up paying less after a merger, Petrocelli suggested.
As AT&T Inc. CEO Randall Stephenson and Jeffrey Bewkes, the CEO of Time Warner Inc. looked on in the packed courtroom, the opposing attorneys outlined their cases before U.S. District Judge Richard Leon in a landmark trial that could imprint future antitrust policy. In their arguments, the attorneys journeyed through the complex, twisty dynamics of the 21st century media and entertainment landscape, with opposing spins.
The density and importance of the issue means there will be several weeks of testimony from experts, competitors of the two companies and others.
If in the end Leon decides to block the deal, a chill over media dealmaking is likely. Big internet players like Amazon or Google could decide to keep building up their own content offerings rather than growing them by acquisitions. If the companies prevailed, on the other hand, that could spur a wave of similar deals as other distributors — like major cable, satellite and phone companies — bulk up with entertainment purchases to compete against rivals born on the internet.
A middle-ground compromise is also possible if AT&T loses. The company could agree to sell off some businesses or comply with other restrictions in order to win approval of the merger.