UPS Widens 3Q Profit, Reaffirms Forecast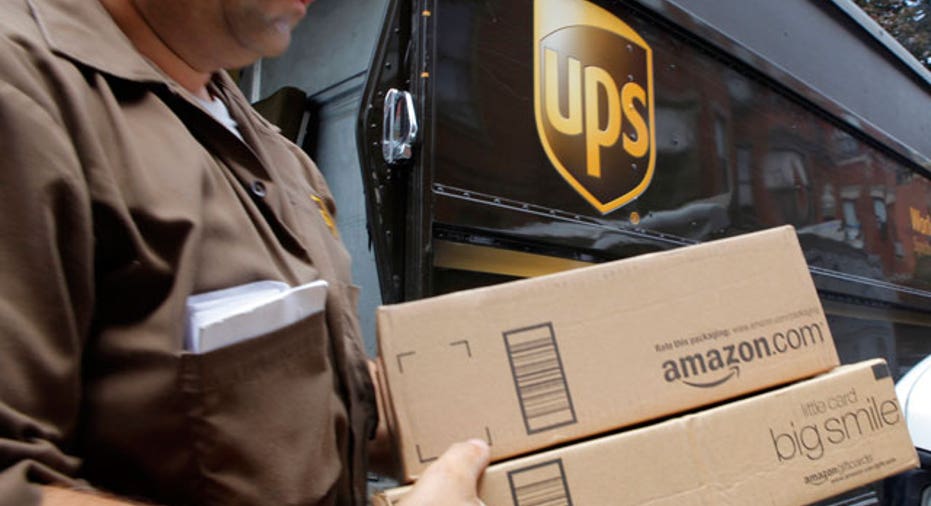 United Parcel Service (NYSE:UPS) reported on Tuesday a stronger-than-expected increase in third-quarter profit on higher freight and domestic revenues, and the company reaffirmed its outlook despite economic headwinds.
UPS delivered 965 million packages during the three-month period, which is up 0.7% from last year.
The Atlanta-based package delivery company booked net income of $1.04 billion, or $1.06 a share, compared with $991 million, or 99 cents a share, in the same quarter last year. The earnings were ahead of average analyst estimates polled by Thomson Reuters of $1.05 a share.
Revenue for the three months ended Sept. 30 was $13.17 billion, up 8% from $12.19 billion a year ago, matching the Street's view.
UPS attributed the results to growth in both its U.S. domestic, which saw operating margin improve to 13.1% despite flat volume growth, and supply chain & freight segments, which posted a 10% increase in operating profit despite a slight decrease in daily shipments.
"The resilience of our global model was evident during the quarter and we remain confident in our ability to perform in both good and bad economies," CEO Scott Davis said.
Ahead of what many are predicting to be a very busy holiday season, UPS unrolled at the end of last quarter its My Choice program, which enables U.S. consumers to obtain delivery alerts and approximate delivery times, among other things, to help customers mold a plan to fit their shipping needs.
The logistic leader's biggest rival, FedEx (NYSE:FDX), announced on Monday that it is hiring 20,000 seasonable works as it gears up for a record high day on Dec. 12 where it expects to move some 17 million boxes amid an anticipated increase in online sales.
UPS reiterated its 2011 guidance in the range of $4.15 to $4.40 a share. Wall Street is predicting a profit of $4.23 a share.