UPS Ships 26% Rise in 2Q Net; Shares Fall as View is Unchanged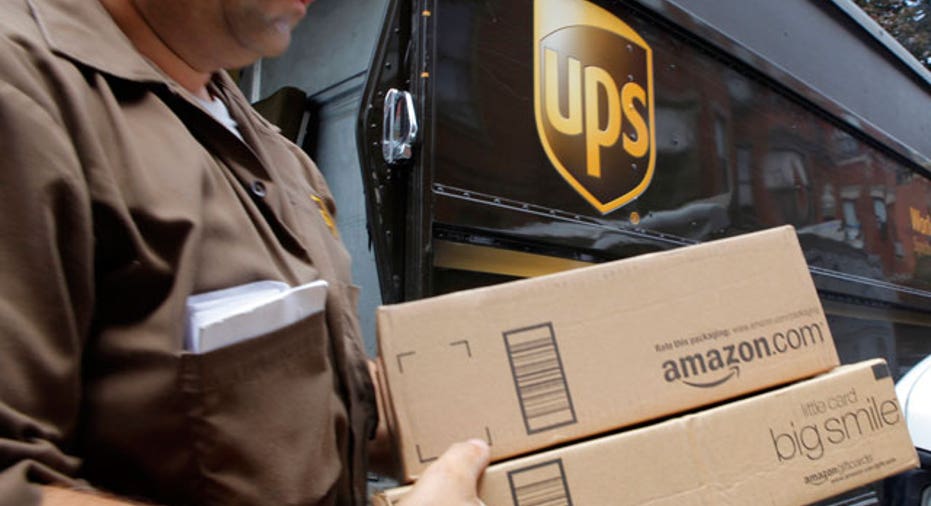 Shipping giant UPS (NYSE:UPS) revealed a 26% jump in second-quarter profits and modest revenue growth on Tuesday, but the worlds largest package delivery companys results and maintained guidance failed to impress Wall Street
The report sent shares of the Atlanta-based shipper slumping more than 3% at the opening bell.
UPS said it earned $1.06 billion, or $1.07 a share, last quarter, compared with a profit of $845 million, or 84 cents a share, a year earlier. Excluding one-time items, it earned $1.05, a penny higher than had been anticipated.
Revenue grew by 8.1% to $13.19 billion, narrowly surpassing the $13.14 billion analysts were looking for.
UPS, which is a good bellwether for the global economy, said its U.S. package revenue rose 6.5% last quarter as daily volume inched up 0.1%. Average volume per day gained 6.4%.
UPSs results reflect the continued execution of our strategy and the ability to grow earnings in an uneven economic environment, CEO Scott Davis said in a statement. Customers are recognizing the value of the integrated solutions that leverage UPS capabilities around the globe and across the entire supply chain.
Looking ahead, UPS reaffirmed its outlook for 2011 non-GAAP EPS of $4.15 to $4.40, but that compares unfavorably with the Streets view of $4.34 billion.
Shares of UPS dropped 3.11% Tuesday morning, leaving them up just 2% year-to-date. Rival FedEx (NYSE:FDX) slumped 2.45% to $89.64.