UPS Posts Disappointing 2Q Earnings, Cuts Outlook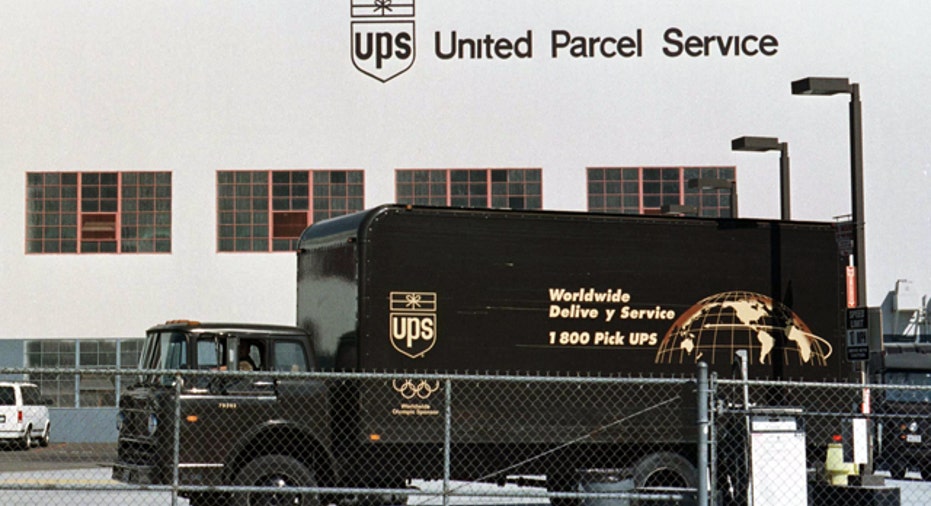 UPS (NYSE:UPS) grew profits by a weaker-than-expected 2.2% in the second quarter, prompting the shipping giant to slash its 2012 outlook on Tuesday amid signs of global weakness.
Shares of Atlanta-based UPS slumped almost 4% in the wake of the earnings miss and gloomier guidance.
The world's largest package-delivery company said it earned $1.12 billion, or $1.15 a share, last quarter, compared with a profit of $1.09 billion, or $1.09 a share, a year earlier. Analysts had called for more robust EPS of $1.17.
Revenue inched up 1.2% to $13.35 billion, trailing the Street's view of $13.7 billion.
"Increasing uncertainty in the United States, continuing weakness in Asia exports and the debt crisis in Europe are impacting projections of economic expansion," CEO Scott Davis said in a statement.
UPS appeared to spook shareholders by downgrading its earnings outlook, projecting EPS of $4.50 to $4.70, down from $4.75 to $5.00 previously. Even the high end of the new range would trail estimates from analysts for $4.83.
"Throughout its history, UPS has maintained its strength in all economic cycles and we are making the adjustments necessary to respond to today's challenging conditions," said Davis.
UPS reported a 4.1% increase in U.S. domestic revenue to $8.06 billion last quarter thanks to a 3.5% rise in package volume. On the other hand, international revenue dipped 4.1% to $3.01 billion amid a 3.2% decline in non-U.S. domestic volume.
Management reiterated that UPS expects its $6.3 billion acquisition of Dutch shipper TNT Express to close in the fourth quarter. Last week European regulators extended the deadline to rule on the deal, suggesting they will closely scrutinize it on anti-trust grounds.
Shares of UPS dropped 3.78% to $75.00 ahead of Tuesday's open, putting them on pace to eat into their 2012 gain of 6.5%. Shares of rival shipping company FedEx (NYSE:FDX) were also impacted, dipping 1.75% to $87.70.