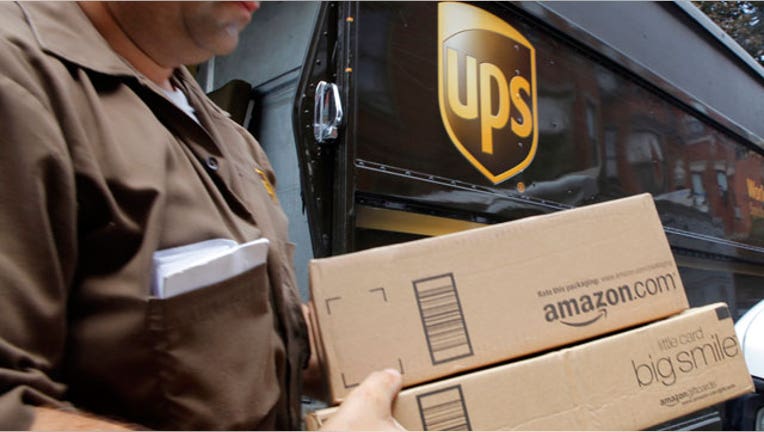 United Parcel Service (NYSE:UPS) reported a 12.2% drop in its first-quarter profit and missed Wall Street expectations, as a snowy winter weighed on revenue and drove expenses higher.
The shipping company also said Thursday its earnings will likely be at the low end of its guidance of $5.05 to $5.30 a share.
UPS booked a profit $911 million, or 98 cents a share, compared to $1.04 billion, or $1.08 a share, in the same period a year earlier. Revenue improved 2.6% to $13.8 billion. Analysts projected earnings of $1.08 a share and revenue of $13.91 billion.
During the winter months, freight and transportation companies grappled with snowstorms and frigid temperatures that plagued many parts of the country. UPS said the weather lowered operating profits by $200 million. Last month, rival FedEx (NYSE:FDX) said winter storms dragged down its operating income by $125 million.
"Much of the U.S. economy was negatively affected by the severe weather conditions in the first quarter, resulting in lower UPS operating results versus the prior year," UPS chairman and chief executive Scott Davis said in a statement.
Chief financial officer Kurt Kuehn said UPS expects the "remainder of the year to perform as we originally guided."
The Atlanta-based company's U.S. package business recorded an operating profit of $927 million in the latest period, down 14.6% year-over-year. UPS cited significant network disruptions that resulted in higher costs.
Total operating expenses were up 3.5% for the quarter.
Average daily shipments in the U.S. jumped 4.2% amid a boost from large e-commerce shippers. Internationally, daily volume rose 7.9%, and the unit saw 5% revenue growth at $3.13 billion.
UPS said revenue from its supply chain and freight business fell 1%, although its operating profit was up 3.5%.
Shares of UPS dropped 1.3% to $98.00 in pre-market trading. The stock is down 5.6% since the start of the year.