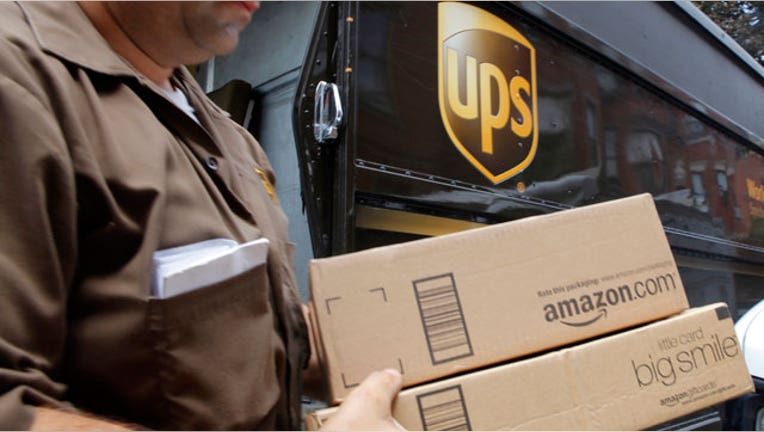 United Parcel Service (NYSE:UPS) weighed in on Tuesday with a 56% tumble in third-quarter profits due to charges and shrinking overseas revenue, but the shipping giant's adjusted earnings managed to match Wall Street's expectations.
Shares of the world's largest package delivery company rose more than 1% on the results, outperforming a steep drop in the premarkets.
Atlanta-based UPS said it earned $469 million, or 48 cents a share, last quarter, compared with a profit of $1.07 billion, or $1.09 a share, a year earlier. Excluding one-time items, it earned $1.06 a share, down from $1.09 the year earlier but meeting the Street's view.
Revenue dipped 0.7% to $13.07 billion, coming in shy compared with estimates from analysts for $13.3 billion.
UPS was hurt by slowing global trade as its third-quarter international package average volume slid to 2.3 million per day, down from 2.34 million a year ago. International revenue dropped 3.7% as a result.
By comparison, domestic package volume jumped to 13.2 million per day from 12.74 million in the same period of 2011. U.S. revenue inched up 1.2%.
Overall, UPS delivered 15.5 million packages per day, up 2.9% year-over-year.
"Our results were achieved in an environment of slowing global trade and changing market dynamics," CEO Scott Davis said in a statement. "This not only highlights the flexibility of our business model; it illustrates the breadth of the UPS product portfolio in meeting the needs of customers."
Looking ahead, UPS projected a 5% to 7% increase in 2012 non-GAAP EPS, translating to $4.55 to $4.65. The midpoint of that range, $4.60, would trail the Street's view of $4.56. Previously UPS saw EPS of $4.50 to $4.70.
Wall Street bid UPS's shares 1.63% higher to $72.73 ahead of the open, putting them on pace to cut their 2012 slump of about 2%. The performance stands in contrast with a 1.2% tumble on the S&P 500 futures.