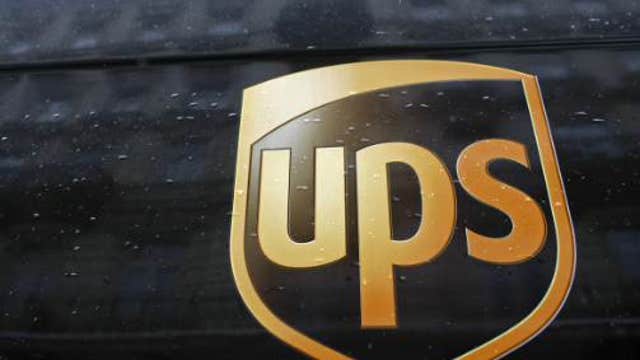 United Parcel Service Inc on Tuesday reported a higher quarterly net profit due to price increases and productivity improvements, and reaffirmed its earnings outlook for 2015.
Atlanta-based UPS said profitability had improved across all of its business segments in the first quarter, though revenue growth in its supply chain and freight business was slowed by a strong U.S. dollar and lower fuel surcharges.
The world's largest package delivery company posted a first-quarter net profit of $1.03 billion, or $1.12 per share, up 10 percent from $911 million, or 98 cents per share, a year earlier.
Analysts had expected earnings per share of $1.09 for the quarter.
UPS posted revenue of $14 billion, below the $14.3 billion that Wall Street analysts had expected.
The company said it continues to expect earnings per share of between $5.05 and $5.30 for 2015. Analysts have predicted earnings per share of $5.15 for the year.
UPS' first-quarter profit beat came after a difficult fourth quarter in which the company overspent in preparation for a holiday peak season package surge that failed to materialize.
Earlier this month, its main rival, FedEx Corp, announced it would buy Dutch package delivery firm TNT Express . A 2013 UPS bid to buy TNT was blocked by regulators. If FedEx's acquisition of TNT is approved, it would become the second largest package delivery firm in Europe after Deutsche Post's DHL, knocking UPS into third place.
UPS said revenue at its key domestic U.S. package service rose to $8.8 billion in the first quarter, up 3.5 percent from $8.5 billion in the year-ago period. Revenue per package rose 1.3 percent, aided by a change in "dimensional weight pricing." The new pricing system, which FedEx has introduced, punishes e-commerce vendors for using excessive packaging for small items and taking up too much space on package delivery vehicles.
UPS shares were up 0.7 percent at $98.15 in pre-market trading. (Reporting By Nick Carey; Editing by Franklin Paul and Paul Simao)