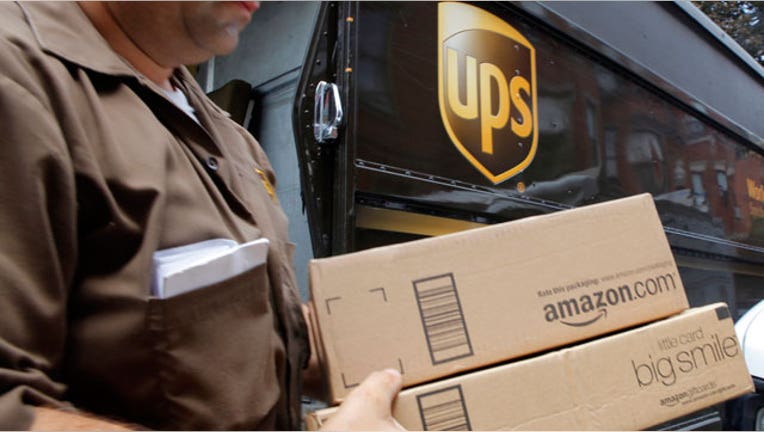 Shipping giant UPS (NYSE:UPS) revealed a 29% slump in fourth-quarter profits on Tuesday due to pension accounting changes, but the economic bellwether's adjusted earnings managed to top Wall Street's expectations.
The Atlanta-based company also boosted its earnings guidance for the full year above forecasts from analysts.
UPS said it earned $725 million, or 74 cents a share, compared with a profit of $1.03 billion, or $1.02 a share, a year earlier. Excluding the accounting item and other charges, it earned $1.28 a share, narrowly surpassing the Street's view of $1.26 a share.
However, revenue rose 5.6% to $14.17 billion, missing consensus calls for $14.46 billion. Operating margins shrank to 8.4% from 12.5%.
"UPS delivered record fourth quarter results in volume, revenue and profitability," UPS CEO Scott Davis said in a statement. "In short, the quarter was a testament to the power of UPS's global model and the company's ability to operate efficiently in evolving markets."
UPS said it delivered 1.13 billion packages during the whirlwind holiday season quarter, up 3.6% from the year before.
International revenue rose 3.5% to $3.15 billion while export volume grew by 4.5%.
Looking ahead, UPS now projects 2012 profits will rise by 9% to 15%, translating to EPS of $4.75 to $5.00. The midpoint of that guidance, about $4.87, compares favorably with expectations from analysts for $4.80.
"Looking to 2012, our expectations are for mixed economic growth around the world, with modest improvement in the U.S. However, UPS projects another strong year of earnings," said Kurt Kuehn, UPS's chief financial officer.
Shares of UPS gained 0.46% to $76.50 ahead of Tuesday's opening bell.