UPS 3Q Profit Climbs on Higher Shipping Volume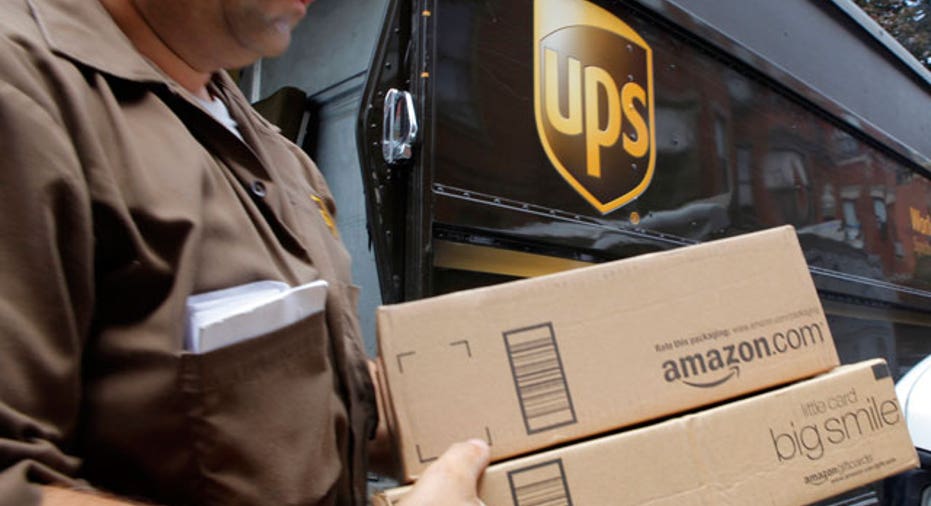 UPS (NYSE:UPS) said Friday its third-quarter profit more than doubled amid stronger package revenue for domestic and international shipments.
The Atlanta-based company logged net income of $1.1 billion, or $1.16 a share, well above the year-ago period's $469 million, or 48 cents a share. Adjusted per-share earnings last year, which excluded pension restructuring costs, were $1.06.
Revenue jumped 3.4% to $13.52 billion.
UPS beat Wall Street earnings expectations by a penny, as consensus estimates called for $1.15 a share. Analysts projected slightly better revenue of $13.6 billion.
Like its rival FedEx (NYSE:FDX), UPS has moved to slash costs and reduce capacity out of Asia as shippers increasingly prefer cheaper services over more expensive express shipping. FedEx is undergoing a major restructuring effort that largely focuses on reorganizing its express division and updating its entire fleet.
FedEx unveiled first-quarter earnings last month, reporting a higher profit thanks in part to higher revenue from ground shipping. The company also said it will raise domestic express shipping rates, effective Jan. 6.
For UPS, U.S. package revenue grew 5% to $8.25 billion in the third quarter, with the company citing cost reductions and volume growth. Daily volume rose 2.3%.
The international business saw revenue increase 2.5% to $3.02 billion, while average daily volume was up 6.5%.
The company's supply chain and freight segment recorded a 0.7% decline in revenue to $2.25 billion.
UPS also announced it plans to hire 55,000 seasonal employees for the holidays. It expects to handle more than 34 million packages globally on Dec. 16, its peak day during the holiday season. Pickup volume on Cyber Monday, Dec. 2, is anticipated to jump 10% to 32 million packages.
FedEx said earlier this week it will likely move at least 22 million shipments on Cyber Monday.
UPS shares were up less than 1% at $95.08 in early morning trading.