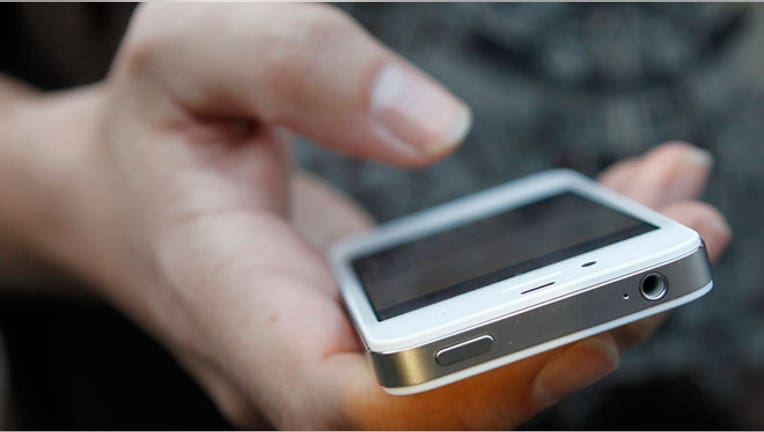 Welcome to OnSale at FOXBusiness, where we look at cool deals and insane bargains.
Upgrade your phone for less with AT&T and get on the list for the latest offerings at T-Mobile. Gift a gorgeous handbag for less with this little surprise from Kate Spade. Take to the high seas with American Express. And two select cities can take advantage of a special sale from a certain retailer.
Phone Upgrade
For a limited time, AT&T (NYSE:T) is letting customers exchange their phones for a new model at a discounted price. You'll get 50% off the newest smartphones, from the Samsung Galaxy S 4 to the HTC One 32GB to the iPhone 5, when you bring your current smartphone into a participating AT&T store. That's just $99.99 for the latest gadgets – and your trade in will be recycled, too.
You'll get a discounted price with a new, two-year agreement with a minimum monthly voice and data plan, or a Mobile Share plan. Learn more here.
Those of you who are waiting for the all-new Nokia Lumia 925 can sign up for the latest updates from T-Mobile (NYSE:TMUS).
It's the brand's first 4G LTE Windows 8 phone and you can register for your very own here.
Must-Have Handbags
If you missed Mother's Day, there may be one gift out there that could help you redeem yourself...a little.
Now through 11:59pm PT Wednesday, May 15, take 75% off select goods at KateSpade.com. The Surprise Sale is offering limited items including handbags, accessories, jewelry, apparel and shoes.
Check it out at Surprise.KateSpade.com.
Cruise Sale
Get in on some great deals courtesy American Express. Their Cruise Sale is on now, with great discounts for Celebrity, Norwegian, Princess Cruises and more.
The spring cruise sale will continue through May 31. You can book online or call 1-866-669-4423 to secure your spot.
Get Your Spring On
Hey, Wisconsin-based readers: clothing retailer American Apparel (AMEX:APP) is helping you celebrate Spring Fling with discounts. If you're going to be near the State Street location in Madison or at the shop on North Prospect Avenue in Milwaukee on Saturday, May 18, you'll definitely want to stop by: You'll get 20% your entire purchase of $50 or more.
Purchases of $75 and up will get a free spring gift. Check out their Facebook page for details.