Update Doctor Communication, Improve Patient Care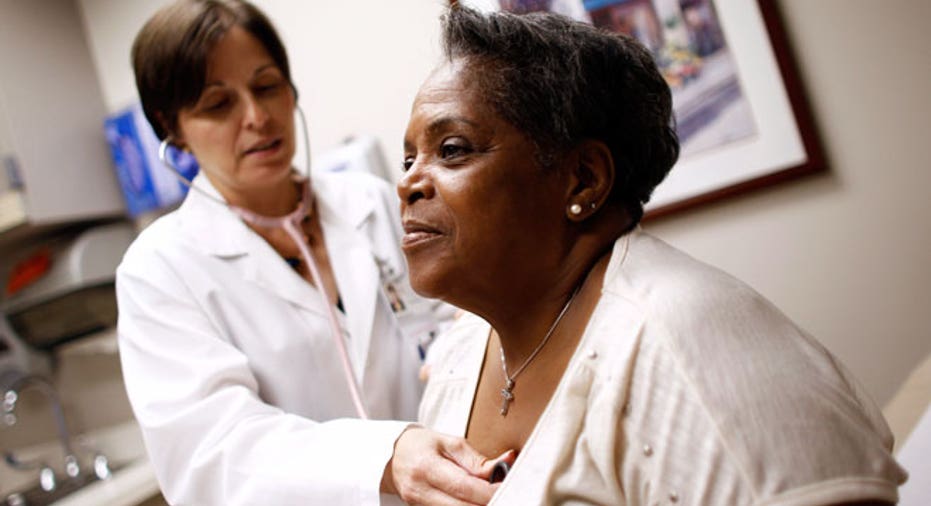 In an era of texting, Twittering, Facebooking  and  YouTub watching, the medical community is stuck in the past by still relying on fax machines and pagers to communicate.
Looking to pull the medical industry into the world of modern communication, Doximity.com is aiming to become the LinkedIn for health care professionals by allowing medical professionals to collaborate in a secure and HIPPA compliant environment.
"A big part of the goal is giving doctors a secure communication tool that's up to modern standards," says Alexander Blau, Doximity's medical director. "The health care communications backbone is a decade old." While many doctors use cutting-edge technology in their own practices, Blau describes the health care industry as a whole as "very risk averse" and slow to adopt new means of communications like social networks.
Unlike other industries, health care professionals must coordinate care across a spectrum of specialists. It's not uncommon for one patient to be treated by a general practioner and a specialist at the same time. Because health care is a team sport, Blau says having a place where care can be coordinated across all the different specialists in multiple locations and allow data to be shared securely is valuable to the medical field.  "Health care needs a private network. "It's about providing a tool for the frontline practioner and improving healthcare."
Being able to collaborate in a social network will allow doctors to save time and quickly get opinions from peers, Blau claims. Patients also benefit from speedier and enhanced care because doctors can tap a network of experts and collaborate more efficiently.
Within Doximity, which is free to use, doctors can use a series of communications tools including the ability to securely text or fax another doctor or send an email. Doctors can even send files like patient records to each other. Because of tight laws surrounding privacy, Doximity ensures all communications are secure by building in end-to-end encryption, which means all communication being sent and received is password protected and encrypted so only the person it's intended for can read it.
In addition to the ability to send other doctors in the 700,000 strong network a message, users can solicit answers to problems or questions. Doctors can also look up the contact information of other doctors within the network.  "Doximity has a physician forum where physicians across the entire country can call on each other for their expertise. They can post difficult cases and ask for advice from experts in real time," says Blau.
Because Doximity is web based and can be accessed by any device that has Internet access, the service can be useful in emergency situations, like Hurricane Sandy, which ravaged the East Coast and knocked power out to millions of people.  According to Blau, Doximity saw a 30% spike in traffic during and following the storm as members turned to the service to get advice, communicate and access contact information because their normal means of communications were shutdown.
"We saw during the storm people who didn't have access to their rolodex used it to search for the doctor they needed to coordinate with," says Blau. "People didn't have their phone lines. They were able to use their mobile devices to handle some of the communication they would normally do via their dedicated electronic health records."
For Howard Luks, a New York-based doctor, Doximity became vital during the storm and afterwards. "It became my virtual water cooler," says Luks. Even though Luks' office server was down, he was able to post cases to doctors online all over the country as well as stay in touch with co lleagues in the storm's path. "It proved enormously useful and my lifeline to connecting with colleagues," he says.