Unpaid interns are becoming a dying breed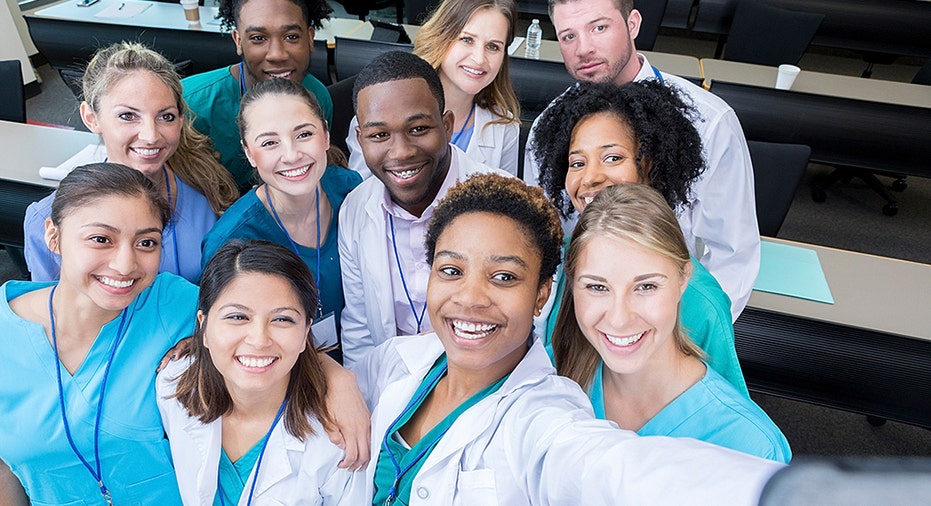 The good ol' days of getting free labor from college students through internships is slowly shrinking due to the tightest U.S. job market in decades and fears of getting sued.
More companies are now paying interns to ensure they scoop up top talent for entry-level positions as unemployment rates continue to hit historic lows.
According to data from the National Association of Colleges and Employers (NACE), about half of all internships were unpaid in 2012, compared to 43% in 2017.
Emily White, an internship expert and author of "Interning 101," says she has noticed a shift to more paid internships in recent years, but says it's due to companies "not always understanding the law" with hiring students.
"[They want] to ensure that they that they comply with the law. High-profile lawsuits ranging from the film 'Black Swan' to Warner Music Group have instilled fear into employers who are now covering themselves legally by paying interns," White tells FOX Business.
Sofia Trepp, a senior at New York University's School of Professional Services says she has also noticed a shift to more paid internships this summer compared to years past.
"I received a couple of offers for this summer and all of them were paid," Trepp says. "I personally feel like companies are starting to realize that if they want to have an intern they will have to pay this person."
Patrick Warren, another senior at NYU studying digital communications and media, says he has actually passed on unpaid internships because he couldn't justify working for free and paying tuition on top of that to receive credits.
"Seeing that unpaid internships are being phased out is such a huge step in the right direction," Warren says.
And despite employers having to shell out more cash to recruit student workers, internships are booming in recent decades. A survey of 2017 college graduates from NACE reported that nearly 60% of respondents had an internship during their time in school, compared with almost 50% in 2007.
Interns' average hourly wage has also peaked in recent years, according to NACE, from $16 in 2014 to around $18.73 in 2018.
White adds that despite employer fears of making sure they comply with the regulations, the law is quite simple: "unpaid interns cannot replace an otherwise paid worker."