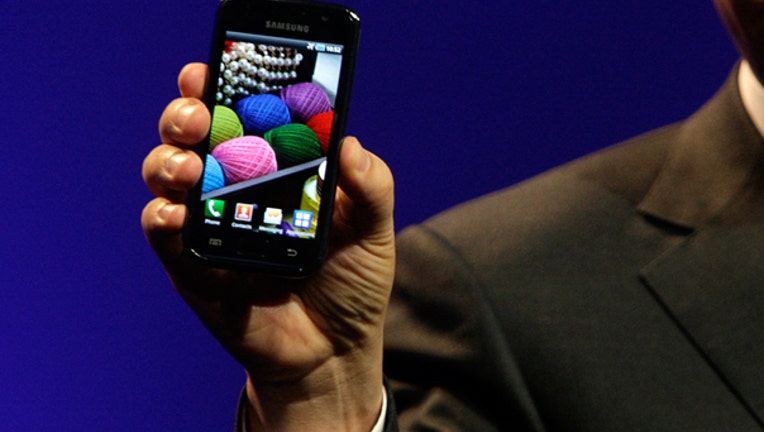 Welcome to OnSale at FOXBusiness, where we look at cool stuff and insane bargains.
Check out this e-library for book clubbers everywhere and Apple Vacations wants you to fly south for the winter. Galaxy S is going 4G, and heading your way soon. And Buy Back's Back.
A True E-Library
E-book lending startup "The Kindle Lending Club" is changing its name, but the concept remains the same. Just a month old, the book borrowing resource can now be found at BookLending.com
Here's how it works: Amazon (NASDAQ:AMZN) launched a lending feature for its e-book readers that allows lending-enabled literary works to be loaned to a fellow Kindle user for two weeks.
BookLending.com takes the borrowing process one step further and matches lenders and borrowers of Kindle ebooks. This is great for those of you out there who aren't quite sure of how many of your friends actually read Kindle e-books, (or if you don't know anyone else who reads Kindle e-books,) and want to offer up your e-books for other people to read.
You can search for books at BookLending.com to find what you're looking for and to make your library available to others. If you're at a loss for what to read, you can always check out the site's "eBook of the Day," most of which are available via Amazon.com for a steal.
Cheap Trips
Travel service Apple Vacations wants to help you escape winter weather with an incredible (and brief!) sale. Now through Thursday, Feb.17, you can get some incredible deals on vacation packages to Mexico and the Caribbean when you travel through April 2011.
Looking for three all-inclusive nights in Riviera Maya at Occidental Grand Xcaret? That'll cost you just $699.99 per person, which includes round-trip airfare, hotel, and all meals and beverages, and covers those flying out of Philadelphia, Pittsburgh, Baltimore, or Cleveland.
If you're more interested in seven all-inclusive nights at RIU Montego Bay, you can try the $999.99 deal by flying from Chicago O'Hare. Book now, the deals don't last long.
Speed of Light
Samsung's Galaxy S 4G is heading to a T-Mobile near you--and soon.
The new smartphone boasts download speeds of up to 21 mbps, making it the speediest smartphone on T-Mobile's 4G network.
It is expected to be offered at T-Mobile for $149.99 with qualifying contract and mail-in rebates. Also accompanying the new phone will be mobile HD TV through T-Mobile TV, T-Mobile Video Chat powered by Qik, and the Academy Award Nominated film Inception. You can find yours at any T-Mobile store, online at T-Mobile.com and other retailers such as Best Buy (NYSE:BBY) and Walmart (NYSE:WMT) stores on Feb. 23.
The Buy Back Comeback
For those of you who saw the Super Bowl ad with Justin Bieber and Ozzy Osbourne, but neglected to take advantage of the free Best Buy Buy Back program that was being advertised, you're in luck – the "Future Proof" smartphone program has been extended through February 26.
That means if you purchase any smart phone at Best Buy or Best Buy Mobile (NYSE:BBY), you can "future proof" your purchase. For example, if you buy a Nexus S, which retails for $530, and then later decide that you want to upgrade to a new phone six months later, the Buy Back program will let you return that phone--in good working condition, of course--and get up to $265 back to help you purchase your new smartphone. The deal is also extended to tablets for the next two weeks, including the Apple iPad.
Know of a killer deal or insane bargain? E-mail the goods to OnSale@FOXBusiness.com and share the wealth.