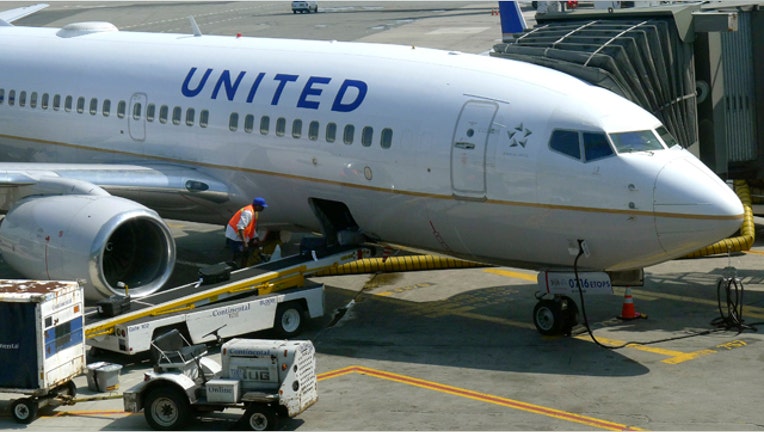 United Continental (NYSE:UAL) swung back to a profit in the fourth quarter, as the airline benefited from stronger revenue and lower integration costs.
United, which is now the second-largest airline behind American Airlines, reported on Thursday a $140 million profit, or 37 cents a share, a year after posting a loss of $620 million, or $1.87 a share.
Stripping out integration-related charges and other items, adjusted earnings checked in at 78 cents a share. The company logged an adjusted per-share loss of 58 cents in the year-ago period.
Revenue jumped 7.2% to $9.33 billion, ahead of Wall Street expectations for $9.29 billion. United also handily beat an estimate for adjusted earnings of 65 cents a share.
Passenger revenue per available seat mile grew 3.2% year-over-year, and passenger traffic ticked 2.7% higher. Capacity was up 2.6%. United's load factor, or the percentage of seats filled, widened slightly to 82.4% from 82.3%.
Chicago-based United has battled high costs connected to its 2010 merger with Continental Airlines. But in the latest period, integration-related costs were slashed to $40 million from $408 million a year earlier, helping United return to the black.
The company said late last year it would embark on a new plan to cut expenses and boost revenue, hoping to double United's profit by 2017. United plans to upgrade its fleet with more fuel-efficient aircraft, expand sales of add-ons and further streamline operations.
"We are growing our revenue by building on the strengths of our leading route network and leveraging the investments we've made in our fleet, product and technology," said Jim Compton, United's vice chairman and chief revenue officer.
Chief financial officer John Rainey added that United aims to continue making significant improvements in the company's capital structure during fiscal 2014.
Shares retreated 2.4% to $48.01 shortly after Thursday's opening bell.